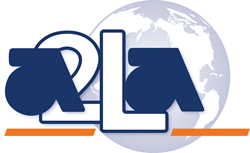 Frederick, MD (PRWEB) June 12, 2015
The United States (US) Federal Communications Commission (FCC) has released an update in the Code of Federal Regulations (CFR) which (among other things) expands the accreditation requirements for certain laboratories that perform testing in support of the FCC's equipment authorization program.
Currently, laboratories that perform testing according to FCC Declaration of Conformity (DoC) processes must be accredited by an FCC-recognized accreditation body. With the final rulemaking, published in the US Federal Register on June12, 2015, the FCC has now expanded its accreditation requirements to also include laboratories that perform testing according to FCC Certification requirements under Parts 15 and 18 of the FCC rules. The rulemaking identifies a one year transition period for these laboratories to gain accreditation and become recognized as accredited test firms; thus ending the "2.948 listing" program for unaccredited labs testing equipment to be certified.
As a current FCC-recognized Test Firm Accrediting Body (TFAB), A2LA has appropriate resources in place and stands ready to immediately begin accepting applications for accreditation pursuant to this FCC rulemaking.
About A2LA
A2LA is a non-profit, non-governmental, third-party accreditation body, offering internationally-recognized accreditation services and training to testing and calibration laboratories, inspection bodies, proficiency testing providers, reference material producers and product certifiers.