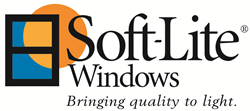 Streetsboro, OH (PRWEB) June 19, 2015
June marks the official beginning of hurricane season, which runs through November. Although Dr. William Gray of Colorado State University has forecasted that this Atlantic hurricane season will be one of the least active since the 1950s*, hurricane protection and preparedness are still important to residents in any hurricane-prone region -- and this is no longer just a concern in Florida. After Hurricane Sandy hit the Mid-Atlantic region, more coastal states began enforcing stricter codes.
Hurricane protection has changed over the years. Whereas putting up plywood was once the standard, it is no longer an approved method, as it takes too long to install it properly. Today, the two best methods for protecting homes against hurricanes are hurricane shutters and impact-rated windows. In many areas of the country, residents are required to meet certain impact and window zone requirements, design pressure ratings, and energy codes when installing windows. It's important for homeowners to be familiar with their local codes and educated about the hurricane protection options available to them.
Soft-Lite's Armor Max Plus™ proprietary line of hurricane impact windows effectively protect homes from hurricanes and other forms of violent weather while also improving home energy efficiency and making homes more beautiful. These hurricane windows help to lower home energy costs, provide protection against intrusion, and significantly reduce ambient noise—while blocking 99+ percent of damaging UV rays. Armor Max Plus windows are fully tested and approved for ASTM Large Missile Impact Level "D," and have also passed the rigorous air, water, structural and missile impact testing requirements for HVHZ, or high-velocity hurricane zones, which means they can be installed in residences, even right on the coastline.
These super-strong windows—available in double-hung, sliding and picture window models—feature thick, multi-chambered frames, a heavy-duty Constant Force balance system with stainless steel reinforced attachment points, double locks and a specially designed glass system. The window frames were designed to enable Armor Max Plus windows to withstand hurricane-strength winds and flying debris. This glass system incorporates three panes of glass, two of which sandwich a protective interlayer of polyvinyl butyral for strength and durability, and an advanced SolarControl Plus® Low-E coating and argon gas fill that provide cost-saving energy efficiency year round. All Armor Max Plus Windows qualify for the ENERGY STAR® label in all four climate regions.
Soft-Lite Windows also offers a hurricane-rated sliding patio door, the 6400 Series, which provides a picture window view—yet is still specifically designed to give homeowners excellent energy efficiency and unparalleled storm protection. These doors are also rigorously tested and impact rated, so they'll provide outstanding performance—even in the toughest conditions.
Soft-Lite is a vinyl replacement window and door manufacturer headquartered in Streetsboro, Ohio. The company was recently named National ENERGY STAR Partner of the Year for the second consecutive year. The company is also a multiple Crystal Achievement Award winner and is a recipient of the Friedman Corporation Customer Appreciation Award, the Window & Door Top 100 Manufacturers recognition, and the Door and Window "Companies To Watch" recognition. For more information, visit http://www.soft-lite.com.
*From "Extended Range Forecast of Atlantic Seasonal Hurricane Activity and Landfall Strike Probability for 2015" by Philip J. Klotzbach and William M. Gray. Published June 1, 2015. Available at http://hurricane.atmos.colostate.edu/Forecasts/2015/june2015/jun2015.pdf