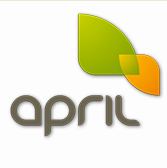 Travelers are more likely to be affected by weather-related issues during the winter, but when you look at the types of problems encountered during the summer, you start to see a totally different picture. Human error begins to play a much greater role.
Miami, FL (PRWEB) June 15, 2015
A recent study of students' math proficiency by Joshua S. Graff Zivin, Solomon M. Hsiang and Matthew J. Neidell for the National Bureau of Economic Research – which found a correlation between warm weather and low test scores – may explain the prevalence of automobile accidents during summer months despite more favorable road conditions in general. APRIL Travel Protection (AprilTravelProtection.com) warns that test taking isn't the only cognitive function impaired by good weather, pointing to a number of factors which complicate summer travel to a greater degree than one might intuit.
Fortunately, consumers tend to be smarter when it comes to protecting their summer travel investments. According to Squaremouth (https://www.squaremouth.com/) – America's fastest growing travel insurance comparison site on which APRIL offers its fully customizable APRIL Choice program – 37% more travel insurance policies were sold for summer travel throughout 2013-2014 as compared to winter travel, based on policies sold during each calendar year for the corresponding summer or winter travel seasons.
"As any school teacher can attest, a student's focus drops significantly toward the end of the year, when the sights and sounds of spring become more appealing than what's displayed on the blackboard. Unfortunately, weather-related lapses in concentration are not something we outgrow in adulthood," said Jason Schreier, CEO of APRIL USA.
"Summers are also the busiest time for vehicle traffic on the roads so we often see a confluence of logistical hiccups that can potentially have a disastrous impact on one's summer vacation. And while the risk of physical injury may increase, one need only be stuck on the road behind an overturned tractor-trailer to miss a flight," noted Schreier, reminding travelers they're just as likely to be impacted when someone else takes their eyes off the road versus their own lapse in judgment.
A Scientific American article by Harvard doctoral candidate Adrian F. Ward, focused on the impact of temperature on judgment and decision making, suggests the phenomenon is linked to the role of glucose in cognitive abilities. The author points to research from P. A. Hancock and I. Vasmatzidis for the University of Central Florida's Department of Psychology and Institute for Simulation and Training which explains that significantly more energy is required to cool the body down in warm or hot conditions as compared to the cooler climates.
According to APRIL, while there is no discernible spike in policy triggers when comparing winter statistics against the summer, when looking deeper into the specific nature of issues faced by policyholders one begins to observe different patterns based on seasonal variance.
"Obviously, travelers are more likely to be affected by weather-related issues during the winter, but when you look at the types of problems encountered during the summer, you start to see a totally different picture. Human error begins to play a much greater role," Schreier noted.
"Whereas you might expect flight delays or cancellations during blizzard conditions, you're more likely to be hit by an absent-minded cyclist on a summer trip to Europe," explained Schreier. "You might be window shopping, meanwhile he's more focused on another pedestrian's summer dress. These types of minor issues happen all the time, but as anyone who's ended up in a foreign emergency room can verify – your typical U.S. health insurance policy will not be accepted. A minor injury can become a major cost at a time when most Americans tend to splurge beyond their budget already."
In addition to cognitive factors, summer tends to be a more active period for outdoor activity in general, which also contributes to the potential for mishaps. As more people take to the streets during a time when everyone is prone to distraction, this can have a profound impact on accidents and delays.
Purchasing travel protection is always a good idea regardless of season, but APRIL notes that not all policies are equal. "Some insurance companies are more air centric, whereas others might be stronger in terms of medical coverage," Schreier advised.
The APRIL Choice program sold through Squaremouth was designed specifically for the aggregator market to give consumers the flexibility of determining exactly how much coverage they need and what types of triggers will activate their policy. Consumers can compare these trigger options against those offered by competing insurance providers in order to select the policy that's right for their specific needs.
"There's also the question of how policyholders are assisted when their worst fears come to fruition," noted Schreier, explaining that insurance companies typically spend one or more months evaluating claims before paying out to resolve issues. "This means policyholders have to pay out of pocket with no guarantee their claim will be approved."
APRIL's 'Stress Less Benefits' provide instant adjudication – a ground-breaking innovation which pays to resolve covered issues on-the-spot while the vacationer is still traveling. Every policy sold by APRIL and its supplier partners offers this feature for a wide range of inconveniences that can't be predicted in advance, including severe weather and natural disasters, injury, sickness, death, job loss or relocations, supplier default, terrorism, military duty, strikes and more.
APRIL is the only insurance company to offer this progressive benefit to U.S. policyholders.
For a list of triggers covered by APRIL's 'Stress Less Benefits' or more information on policy options, contact APRIL at 855-277-4587, email info(at)AprilTravelProtection(dot)com or visit http://www.AprilTravelProtection.com.
-----About APRIL Travel Protection-----
APRIL Travel Protection is owned by APRIL, an international group with 45 operational companies in more than 40 different countries. APRIL is listed on Euronext Stock Exchange and has yearly sales of more than $1.1 billion.
With its guiding principles to build trust, push boundaries, innovate and keep it simple, APRIL Global Assistance Network benefits from an extensive organizational structure servicing more than six million policyholders worldwide.
The company's U.S. division is supported by American Modern Insurance Group (an AM Best A+ rated carrier) as its preferred underwriter and is headquartered at 11900 Biscayne Blvd. Suite 600, Miami, FL, 33181.
###