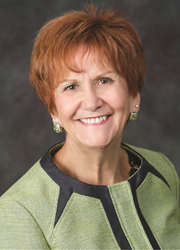 Austin, Texas (PRWEB) June 15, 2015
Diane Evans, NTP, president of the American Land Title Association, will provide a keynote address at the Texas Land Title Association's (TLTA) Annual Conference and Business Meeting, June 18 – 20 at the Gaylord Texan Resort in Grapevine, TX.
Evans, who is also a vice president at Land Title Guarantee Co. in Denver, is bringing her national leadership and expertise to Texas to provide the keynote speech, entitled Consumer Financial Protection Bureau (CFPB) Regulation, Increased Lender Scrutiny and More -What Does it All Mean? A Federal Issues Update. She will also moderate an experienced panel of bankers and lenders who will share their insights on the TILA- RESPA Integrated Disclosure (TRID) implementation, where financial institutions and others are in that process and how they anticipate the title industry will adjust after the August 1st implementation.
Evans recently testified twice in Washington, D.C. before the Housing Insurance Subcommittee of the House Financial Services Committee. Her testimony, entitled "TILA- RESPA Integrated Disclosure: Examining the Costs and Benefits of Changes to the Real Estate Settlement Process," addressed the many changes brought on by the CFPB's TRID rule. During her testimony, Evans highlighted the need for the CFPB to modify and clarify the new TILA-RESPA Integrated Disclosures rule to help with the transition. She also urged for a grace period when it comes to CFPB enforcement of TRID violations.
For more information about the other speakers and events at the 2015 TLTA Conference, go to http://www.tlta.com/tlta/annual_conference.aspx.
About TLTA
Founded in 1908 and serving more than 13,000 professionals, the Texas Land Title Association (TLTA) is a statewide trade association representing the land title industry in Texas. TLTA members provide certainty, efficiency and security to real estate transactions by conducting title searches, examinations, closings and issuing title insurance to protect real property owners and mortgage lenders against losses from defects in titles. For more information about TLTA, visit http://www.tlta.com.