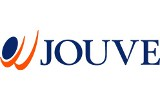 (PRWEB) June 13, 2015
"Jouve" was featured on NewsWatch as part of its monthly AppWatch, which takes a look at the latest and coolest applications on the market for iOS, Android, and Windows. Andrew Tropeano, the host of NewsWatch and technology expert, conducted the app review and shared with viewers how they're experts in new technologies and digital trends.
Jouve is a European-based company originally founded in 1903 with locations in 10 countries. Originally specializing in basic publishing of texts, they became experts in new technologies and digital usage trends. Never ones to fall behind the times they were right there when CD Rom was cutting edge and later when digital capture and internet capabilities were introduced.
One of their latest innovations is their mobile document capture and proofing software. It allows establishments like banks, insurance providers, or tech companies to accurately, quickly, and securely identify documents and validate their authenticity and coherence with tablets and smartphones.
For example, if a customer walks into a bank and they want to open an account or mortgage, the customer can use Jouve's mobile app to capture their ID and supporting documents, then have them automatically authenticated. There isn't a need for the bank to see the physical documents. Jouve Mobile Capture support more than 40 international identity card models, 70 international passports and users just need 3 seconds to confirm and check a document. Jouve's app saves the bank and the consumer time.
To learn more, visit http://www.Jouve.com today.
About NewsWatch
NewsWatch is a weekly 30-minute consumer oriented television show that airs on the Discovery Channel and ION Network. NewsWatch regularly features top technology products and services, mobile applications for iOS, Android, and Windows devices, unique and beautiful travel destinations around the world, health and medical tips, and entertainment interviews on the show. NewsWatch airs on the Discovery Channel at 7:00 – 7:30 AM ET/PT.
NewsWatch is located in the greater Washington, DC area and has been on air for over 25 years. For more information or to watch the most recent episode, visit http://newswatchtv.com/appwatch.html.