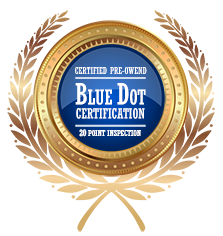 Andrew brings his unique skill set to our company as we continue to grow rapidly.
Kamas, Utah (PRWEB) June 17, 2015
Sentient Medical Technologies, the leading servicer and re-seller of pre-owned aesthetic lasers, announces the appointment of Andrew Friedman to the position of President. "We are very excited to have Andrew as part of the executive team," says Chris Cella, Sentient CEO, "Andrew brings his unique skill set to our company as we continue to grow rapidly. Andrew's experience and leadership will help us manage that growth". As Sentient continues to expand its service, tech and sales capabilities, Andrew will spearhead several initiatives that will ensure a continued standard of excellence in the services and products that Sentient provides.
One area that Andrew saw an immediate need for was revamping the Sentient website and, with the help of Chris organizing the right team, brought on a web development group specializing in the construction of aesthetic medical websites. Over the course of the past 4 weeks, the new and improved, responsive and mobile ready site has been completed with the professional look and message that Sentient Medical Technologies provides in their daily business of servicing and repairing lasers within the medical aesthetic market as well as carrying a large, owned-inventory available for sale.
Andrew is also a strong proponent of Sentient's main objective of educating their customer base of aesthetic medical practitioners on the drawbacks of buying new or "used" laser equipment, while advocating the benefits of purchasing and servicing laser equipment from a trusted source. In an earlier press release dated April 02, 2015 titled "Buying Blue with Sentient - A New and Improved Way to Buy Pre-Owned Aesthetic Lasers", Sentient promoted their program of Blue Dot Certification, a 20-point detailed inspection of every medical laser they take into inventory, which Sentient calls "Buying Blue". By performing the Blue Dot Certification on every cosmetic laser system, Sentient ensures a quality pre-owned product at a much lower cost than buying new and without the headache of buying a laser from an unreliable used laser trader, which includes all weekly aesthetic laser specials offered at highly discounted prices.
About Andrew Friedman
Andrew graduated the University of Arizona with a bachelor's degree in Business and Public Administration. After spending a year as a Series 7 registered representative in Tempe, Andrew moved to Chicago to make a living in its legendary trading pits. Andrew had a successful 14 year career trading his own account in the S&P 500 Futures pit at the Chicago Mercantile Exchange. During his time there, Andrew was on several Exchange committees and served in various leadership roles. In the mid-2000s, Andrew began a parallel career of Angel Investing. Andrew has invested in multiple companies in many different industries, including financial, consumer products, energy, and film. Andrew left the trading floor in 2010, and founded Stratford Capital Investments, a firm focused on high-yield, low correlation investments. In 2012, Andrew co-founded Tivoli Distributing Company, and serves as its Board Chairman.
Visit Andrew at his LinkedIn profile HERE
About Sentient Medical Technologies
Sentient Medical Technologies was founded in 2009 to provide much needed liquidity to the pre-owned laser and IPL market. The majority of liquidity providers in this market are brokers with little or no servicing capabilities. Sentient Medical Technologies has its own in-house engineering and service department in a 12,000 square foot facility in Kamas Utah, just outside of Park City. Having a dedicated service department allows Sentient to do what others cannot- offer warrantied, pre-owned aesthetic lasers that have been repaired, refurbished, and calibrated to perform to the manufacturer's original specifications. Sentient also provides a much needed option for lasers in need of regular service or repairs- manufacturers charge outrageous fees for even the simplest tasks, often requiring exorbitant recertification fees before any work is done. Sentient services and sells from a large laser inventory and IPLs from all of the major manufacturers, including Alma, Candela, Cynosure, Cutera, Lutronic, ConBio, Lumenis, Palomar, Syneron, Sound Surgical, Sciton and Ellman.