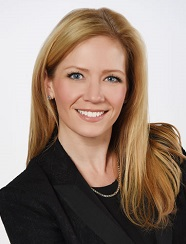 First Federal Realty DeSimone is very excited to play a part in the acquisition of the Chimera Golf Club
Henderson, NV (PRWEB) June 15, 2015
Jamie Schwartz, Director of the Business Brokerage Department at First Federal Realty DeSimone, a Henderson-based brokerage firm, announced today the completion of the sale at the Tuscany Golf Course to entrepreneur Thomas Burke. Mr. Burke, the CEO / Owner of TCompanies Inc recently relocated to Henderson from Minneapolis, Minnesota. The Tuscany Golf Course, renamed Chimera Golf Club, is located in Tuscany Village, adjacent to Cadence, a new master planned community featuring 13,250 homes at completion.
The Chimera Golf Club has been a premier Las Vegas valley golf destination since its development in 2003.Designed by Ted Robinson, the course is situated 20 minutes from the Las Vegas Strip. Known for its exceptional playing conditions year round, at 6,906 yards, the course is popular among beginners and the most talented of players.
"First Federal Realty DeSimone is very excited to play a part in the acquisition of the Chimera Golf Club", states Jamie Schwartz "and in introducing Thomas Burke to the Southern Nevada business community." Schwartz maintains an exceptional track record for business consulting, valuation, marketing, and sales of various businesses. A native of Southern Nevada, Schwartz has a solid reputation in Nevada's business community, having owned and operated various successful businesses in Nevada. In addition to holding an MBA in Finance from UNLV, Ms. Schwartz is designated a Certified Valuation Analyst from the National Association of Certified Valuation Analysts.
About First Federal Realty DeSimone
The Company was founded in 1996 by Southern Nevada developer and broker, Joseph DeSimone Jr.
First Federal Realty DeSimone specializes in multiple disciplines of real estate including development, sales, leasing, and business brokerage. The firm provides its clients with the best options available to maximize value and achieve maximum return on both real estate and businesses. DeSimone made news recently announcing his purchase of the Railroad Pass Hotel and Casino in Henderson, Nevada.
If you would like more information about this development, please contact Jamie Schwartz at (702) 278-1346
or via email at jschwartz(at)1stfederalrealty(dot)com