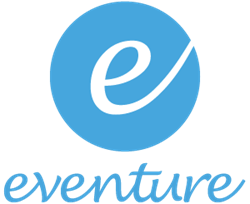 COSTA MESA, Calif. (PRWEB) June 15, 2015
Eventure Interactive, Inc. (EVTI) a social application and technology development company whose mission is to enrich event participation, today announced that it has entered into a financing commitment with Rider Capital Corporation to provide up to $1,500,000 in funding. Funds of this financing arrangement may be utilized for general working capital, and best efforts will be made to repay existing Convertible Promissory Notes with the following parties: JMJ Financial, KBM Worldwide, Inc., Vis Vires Group, LLC, Tangiers Investment Group, LLC, Union Capital, LLC, Crownbridge Partners, LLC, Peak One, JSJ Investments, Firerock Global, Adar Bays and River North. Eventure believes in the strategic importance to minimize conversions of the existing convertible notes into free-trading shares of the company's common stock.
"We are pleased to have partnered with Rider Capital Corporation to provide working capital and for the purpose of consolidating our convertible debt. The team couldn't be more excited about the direction that Eventure is headed in. We will continue to work on pursuing revenue opportunities while advancing our social calendaring, event gaming and wearable technologies," said Michael Rountree, Chief Financial Officer of Eventure Interactive, Inc. "We appreciate the continued support of our shareholders as we continue to build upon the business and execute on Eventure's growth plans for the balance of 2015 and into 2016," continued Mr. Rountree.
About Eventure Interactive, Inc.
Eventure's business is to connect people locally for controlled sharing of their lives.
Every day, millions of people are forced to use multiple applications to plan, invite, navigate, capture, organize and share their social and business events. Without organization and a simple retrieval system, sharing and recalling memories are often difficult, and many times non-existent. In addition, currently used techniques of memory sharing are person-to-person as opposed to persons-to-event, so many captured memories never end up being shared in a controlled group environment. Eventure solves for this very problem. Our proprietary technologies are robust, yet simple-to-use which address inefficiencies in the social marketplace by enabling captured memories to be centrally stored and effortlessly shared among event attendees in a secure, real-time environment. From our Social Calendar, to our Wearable Camera Technologies, to our Event based Games, Eventure truly redefines how one creates, curates and organizes life's most memorable moments.
For more information please visit: http://www.eventure.com
Forward Looking Statements:
This press release contains forward-looking statements within the meaning of Section 27A of the Securities Act of 1933, as amended, and Section 21E of the Securities Exchange Act of 1934, as amended, which are made in accordance with the Private Securities Litigation Reform Act of 1995. Our actual results may differ materially from those implied in these forward-looking statements as a result of many factors, including, but not limited to, overall industry environment, customer acceptance of our products, delay in the introduction of new products, further approvals of regulatory authorities, adverse court rulings, production and/or quality control problems, the denial, suspension or revocation of permits or licenses by regulatory or governmental authorities, termination or non-renewal of customer contracts, competitive pressures and general economic conditions, and our financial condition. These and other risks and uncertainties are described in more detail in our most recent annual report on Form 10-K and other reports filed with the Securities and Exchange Commission. Forward-looking statements speak only as of the date they are made. We undertake no obligation to update or revise such statements to reflect new circumstances or unanticipated events as they occur, except as required by applicable laws, and you are urged to review and consider disclosures that we make in the reports that we file with the Securities and Exchange Commission that discuss other factors germane to our business.
Investor Relations:
Sanford Diday
Executive Director, Investor Relations
Eventure Interactive, Inc.