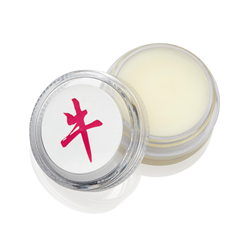 "Beauty is a lifestyle and nature embodies beauty and nourishment. The lip conditioner has nourishing ingredients found in nature" Samai said.
Washington, DC (PRWEB) June 18, 2015
Created in the spring of 2015, LuLa Beauty Satin Lip Conditioner is a luxury lip conditioner. Inspired by nature the conditioner aspires to give women the opportunity to experience the wonders of nature by capturing her essence in the product. The lip conditioner ensures lips are protected from external exposure by using hydrating ingredients such as:
Kokum Butter: nurtures damage skin, improves barrier for natural hydration
Grape Fruit Seed Oil Extract: a natural antioxidant, contains high contents of vitamins C & E
Jojoba Oil: a natural emollient the penetrates skin
Lanolin: rejuvenates dry skin & locks in moisture
Vitamin E Oil: helps heal dry skin
Delicately perfumed with Jasmine & Pineapple the conditioner can be applied to lips and cuticles as desired! One notable patron of the satin lip conditioner is actress Jill Kargman star of Bravo's Odd Mom Out. Moreover, LuLa Beauty is the trade name of the online site LuLuBellaWomensBoutique.Com.
LuLu Bella Womens Boutique is the premier online shopping destination for women. Founded in 2012 owner Diva Samai sought to give women a unique online shopping experience by selecting luxury vendors. "Women are beautiful!" Samai said. "I sought to find quality vendors that produce products which reflect the beauty of a woman."
Thus, the women's boutique has a great selection of vendors from North America to North Africa. For example, vendors such as UjENA Swimwear, Calico Juno Designs and Pure Fiber manufacture handmade swimwear, jewelry and home decor in the USA. While Chaacoca the new Moroccan brand makes 100% argan oil infused products from sulfate free shampoo and an incredibly rich hair mask for damaged hair.
In addition, LuLu Bella Womens Boutique has had celebrity clientele from legendary singer Jody Watley, Real House Wives of New York City LuAnn de Lesseps and Essence Magazine Editor in Chief Vanessa K. De Luca.
Lulu Bella Womens Boutique seeks to bring out the beauty of women by providing beautiful products for them.The launch of the company's luxury lip conditioner continues this goal. "Beauty is a lifestyle and nature embodies beauty and nourishment. The lip conditioner has nourishing ingredients found in nature." Samai said. "Beauty is not only about how we look but how one lives her life. Choosing to be happy, taking that cooking class or surrounding yourself with positive people who celebrate you and vice versa. That's true beauty!"