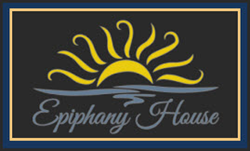 Epiphany Sober Living has set out to completely redefine the concept of merging high-end sober living and transitional recovery housing...
Los Angeles, California (PRWEB) June 15, 2015
Often regarded as being among the more affordable high-end, structured sober living recovery residences throughout West Los Angeles, California, Epiphany Sober Living & Recovery Services announced this week the expansion into a nearby, luxuriously appointed Beverly Hills neighborhood. The announcement follows the company's May 2015 roll out of expanded clinical services entailing intensive outpatient drug rehab, among other networked clinical addiction treatment services.
With the service focus being men ages 18 and up in early recovery from drug addiction, alcoholism and co-occurring disorders, Epiphany House launched its initial West Los Angeles, CA sober living in mid-2014. The facility's rapid growth has been largely attributed to its deviation from typical luxury and structured sober living homes, in that, they were successfully able to offer a higher level of care while simultaneously charging lower rates than other comparable recovery residences in the area.
Says executive director, Brian Bresnan, "Epiphany Sober Living has set out to completely redefine the concept of merging high-end sober living and transitional recovery housing, within a more comprehensive environment that offers a higher likelihood for attaining quality, long-term sobriety. In essence, the goal is to offer more while charging less, and much of it is attributable to our highly experienced and committed staff."
The new Beverly Hills location is situated just shy of two blocks from the West LA residence and offers a similar lineup of sober living and addiction recovery services. The company boasts extravagant environments consisting of private and semi-private rooms, individual balconies, fully stocked kitchens, lavish furnishings and more. From a clinical standpoint, they work jointly with a number of licensed treatment service providers and likewise, provide transportation to and from all such provider locations.
Epiphany currently has a number of programs in place that enable those with PPO health/medical insurance to, at times, receive substantial offset in out-of-pocket expenses for clinical services such as, outpatient drug rehab, private therapy, psychiatry & medication management and an array of other supporting services.
Says program director, Halim Daniel, "What we have here at Epiphany House is a unique balance of recovery, structure, support and camaraderie that really transcends mere words; you simply cannot quantify the extraordinary presence that exists within these walls. Beyond the comforts and luxury and great food and everything else, the sum total of our resident's experience here is something that touches the soul and can literally mold an entirely new outlook on life in sobriety…I absolutely love it."
Priced at a rate generally equating to a 20 to 30 percent reduction over others facilities in the area, the base monthly costs at Epiphany's West Los Angeles and Beverly Hills locations range from $4500 to $5500 per month for shared accommodations. Added clinical services such as IOP, therapy, psych, etc. are priced as needed pending the resident's individual needs.
More information is available on the company website at http://www.epiphanysoberliving.com or by reaching the main office 24/7 at (424) 262-4168. The company also offers certified authentic & unbiased reviews through their ATRI page at http://addiction-rehab-reviews.org/epiphany-house-sober-living-los-angeles.