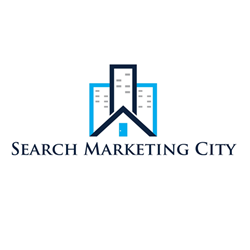 Helping small businesses grow is important to us
Bay Area, CA (PRWEB) June 16, 2015
Search Marketing City is the only company to offer local proprietors the ability to acquire more customers on local directories, in social media, and in both organic and paid search results of Google for only $299/mo.
"All of the bigger businesses have large marketing agencies helping them capture customers on the Internet, we just want to give smaller local businesses the same services at an affordable price," said Alan Rothstein, Owner of Search Marketing City. "With the help of proprietary tools we can offer big business services for small business prices."
"Helping small businesses grow is important to us," said Alan Rothstein. "The local business owner can use all the tools available to them at Search Marketing City to grow their customer base and fight the David vs Goliath battle on equal footing."
These services will offer local proprietors the ability to be everywhere their customers are looking, whether on desktop or mobile, search engine or local directory. "We cover all the bases for the local proprietor because you never know where someone will start researching their next purchase."
The introduction of Search Marketing City creates a revolutionary tool for small local business to compete in the highly competitive space of the Internet. Giving them the same advantages as big business.
About Search Marketing City
A Bay Area startup looking to help local business professionals and small brick and mortar stores the ability to attract more customers on the Internet. Search Marketing City offers Local Directory Management, Social Media Management, SEO reporting/management & Pay Per Click services for local business operators.