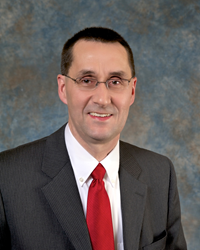 Canton, MA (PRWEB) June 16, 2015
Stanley P. Graveline, Vice President of Technical Services for Sika Corporation – Roofing, recently was nominated for and accepted a spot within the CIB W83 committee.
The International Council for Research and Innovation in Building Construction (CIB), based in the Netherlands, supports international cooperation in research and innovation for better buildings and a better built environment. There are numerous specialized working groups within CIB, including the International Committee for Roofing Materials and Systems – known as W83.
W83, which is comprised of roofing experts from around the world, focuses on topics of global importance such as sustainability within a roofing context and reliability of roofing systems.
Graveline was nominated to take the place of Dr. Hansrudi Beer, formerly the head of research and development for Sika Roofing. Dr. Beer, who had participated in W83 since 2003, retired from both Sika and the W83 committee this spring.
Graveline has worked in the roofing industry for more than 30 years in various technical, sales and management capacities in Canada, Switzerland and the United States. He has participated in numerous technical committees and standards writing bodies in North America and Europe, and has spoken at many national and international symposiums and other industry events on various roofing and sustainability topics. Graveline is currently a member of Professional Engineers Ontario, the Roofing Consultants Institute and ASTM International, from whom he received the William C. Cullen Award in 2011.
SIKA AG CORPORATE PROFILE
Sika AG, located in Baar, Switzerland, is a globally active specialty chemicals company. Sika supplies the building and construction industry as well as manufacturing industries (automotive, bus, truck, rail, solar and wind power plants, façades). Sika's product lines feature high‐quality concrete admixtures, specialty mortars, sealants and adhesives, damping and reinforcing materials, structural strengthening systems, industrial flooring, as well as roofing and waterproofing systems. Worldwide local presence in 80 countries and more than 16,895 employees link customers directly to Sika and guarantee the success of all partners. Sika generated annual sales of CHF 5.57 billion in 2014. For more information about Sika Corporation in the U.S. including Canton, MA, visit http://usa.sarnafil.sika.com.