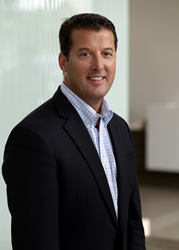 "Atlantic Health System offers the highest quality of health care to citizens of New Jersey and beyond and I anticipate even greater successes in its future." - Robert A. Toohey
Morristown, NJ (PRWEB) June 15, 2015
Atlantic Health System, one of the largest non-profit health care organizations in New Jersey, has selected Robert A. Toohey as the new chair of the Atlantic Health System Board of Trustees, which oversees the hospital system, including Morristown, Overlook, Newton and Chilton Medical Centers and Goryeb Children's Hospital.
"The people and systems of Atlantic Health System are well positioned to address the evolving health care environment. As incoming board chair, I look forward to working with Brian Gragnolati in his role as CEO and the board to further strengthen Atlantic Health System's position as a world-class health care system that offers a comprehensive system of care," said Toohey. "Atlantic Health System offers the highest quality of health care to citizens of New Jersey and beyond and I anticipate even greater successes in its future."
Toohey joined the Atlantic Health System board in November 2007. For the last two years, he has chaired the board's human resources and compensation committees, was vice chair of the health care operations subcommittee and a member of the medical leadership committee. Toohey also chaired the search committee that earlier this year selected Brian Gragnolati as Atlantic Health System's new President and CEO.
"I look forward to building on our achievements and partnering with Bob, the entire board and the staff at Atlantic Health System in continuing to create a true system of care. We also will be working together in the coming year to make the requisite enhancements in systems, processes and organizational design. Our promise to our communities is that if you enter Atlantic Health System, you will receive the right care, at the right place, at the right time and right price," Gragnolati said.
A leader in the communications field, Toohey is president of Verizon Digital Media Services and oversees Verizon's new media business, which provides a solutions portfolio that enables best-in-class television everywhere and superior over-the-top Internet experiences.
Toohey follows Karen Kessler, who served as chair of the Atlantic Health System board of trustees for the past five years. Kessler served as chair and/or vice chair of numerous committees on the board, including board governance, executive compensation, physician compensation and human resources.
"It has been an honor to serve on the board for these many years and I am immensely proud of the many accomplishments we have achieved," said Kessler, president of Evergreen Partners. "I am pleased to leave the board in excellent hands and I look forward to Atlantic Health System's continued growth and success."
ABOUT ATLANTIC HEALTH SYSTEM
Atlantic Health System, headquartered in Morristown, New Jersey, is one of the largest non-profit health care systems in New Jersey. It includes Morristown Medical Center in Morristown, NJ; Overlook Medical Center in Summit, NJ; Newton Medical Center in Newton, NJ; Chilton Medical Center in Pompton Plains, NJ; and Goryeb Children's Hospital in Morristown, NJ, as well as Atlantic Rehabilitation, and Atlantic Home Care and Hospice. It also includes its subsidiary, Atlantic Ambulance Corporation, as well as Atlantic Medical Group, a network of more than 600 community-based physicians. Atlantic Health System comprises 1,599 licensed beds, more than 14,000 employees and more than 4,000 physicians. Atlantic Health System is a Major Clinical Affiliate of Rutgers Cancer Institute of New Jersey; part of Atlantic Accountable Care Organization, one of the largest ACOs in the nation, and is a member of AllSpire Health Partners.