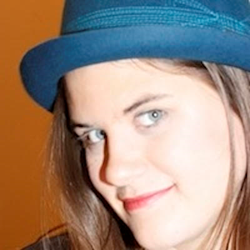 Washington, DC (PRWEB) June 25, 2015
Launch Media has announced that it plans to expand its media coaching services to a virtual coaching division in July due to high demand from the technology sector and younger entrepreneurial audiences looking to better market themselves using video.
"Lately we've seen a rush from technology executives who want to appeal to potential investors or clients in front of a video camera, not just behind a keyboard," said Ingrid Hansen, a former journalist at The Washington Post and Managing Director at Launch Media, a Washington DC-based public relations firm. "Online video demand has dramatically increased how tech professionals think - they know now that the packaging is just as important as the product if they want to stay competitive."
Technology professionals are signing up for virtual media training sessions in an effort to improve their video performance and project a more professional, polished image that few can accomplish without feedback - and regular coach-guided practice. Hansen advises her typically introverted tech clients how to open up in front of the camera ("lean in"), elevator speech delivery ("make it intriguing") and how to craft an impactful sound bite that will garner more air time ("brief and emphatic"). Clients simply videotape themselves at their remote location and submit it for review and analysis to Launch Media.
"Launch Media showed me how to better communicate the urgency of my subject matter and how to be more vocal about my opinion so that journalists keep asking me back," said Georgia Weidman, a millennial cyber security expert who was recently featured on multiple national news outlets to comment on recent data breach scandals. "I travel often so it's easy to send over my video, either from a live television segment or my smart phone, to see how I'm doing."
Media coaching in some markets can run as high as $6,000 for a full-day coaching session but small business owners who need to keep costs low or endure heavy travel schedules like Weidman are able to use virtual media training to improve on the road. "We work with corporate executives and entrepreneurs in-person or virtually without requiring a heavy investment of time or money - just practice." said Hansen.
Launch Media is a full-service Public Relations firm with offices in New York, Boston and Washington DC.