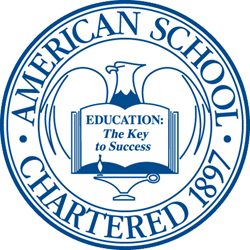 Lansing, IL (PRWEB) June 30, 2015
American School recently held its 77th annual scholarship meeting, during which 18 recent graduates were chosen to receive post-secondary scholarships. This year's winners are:
Samuel Birrer
Succasunna, NJ
R.T. Miller Founders Award
Peter Kohrman
Bay Minette, AL
Presidents Award
Tiffany Messina
Bozeman, MT
Henry Buresh Alumni Award
Erinne Beachler
Evanston, WY
Cori Compton
Washington, MO
Casey Cruz
Miami, FL
Stephanie De Maria
Plainfield, IL
Zakaria Elwalily
Avenel, NJ
Clare Fitzpatrick
Lakeville, MN
Joshua Frazier
Minden, LA
Daisy Guzman
Chicago, IL
Elizabeth Hall
Harriet, AR
Kayla Hicks
Island Lake, IL
Erika Koch-Weser
LaGrange, IL
Joshua Maybrook
Bridgeton, NJ
Vera Sayko
Inman, SC
Raziye Senlik
Chicago, IL
Lindsay Shaffer
Blue Ridge, VA
The $21,000 in scholarships awarded at this year's meeting brings the all-time award total to $823,200 spread out among 1,480 recipients.
"We are proud of this year's scholarship recipients. They represent the best and brightest of our students," American School President Gary R. Masterton said. "At the same time, our scholarship committee had a difficult time choosing this year's winners because we had so many high-quality applicants with varied talents and interests in addition to their outstanding academic work."
American School offers accredited high school courses and diploma programs in paper-based and online formats and is accredited by MSA-CESS, Ai and NCPSA. For more information, visit http://www.americanschool.org or call 866-260-7221.