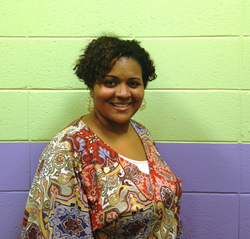 We are excited about the new developments in our Vocational Program, and are confident that Kim will take it to new heights.
Albany, Georgia (PRWEB) June 16, 2015
Easter Seals Southern Georgia would like to welcome their new Vocational Director, Kim Moore-Willis. Kim is a native of Albany who graduated from Westover High School and attended Albany State University, where she received her undergraduate degree in Sociology with a minor in Psychology. Kim went on to receive her Master's from Thomas University in Rehabilitation Counseling. During the last ten years, Kim has been working with individuals with disabilities and assisting them with achieving their goals for greater independence. Kim has been the Vocational Manager for Easter Seals Southern Georgia for the past 4 years.
The Vocational Department at Easter Seals Southern Georgia is rapidly growing and always looking to partner with businesses in south Georgia and north Florida. Some of the new developments are:
•The Summer Enrichment Program for 2015 is hosting 10 transitioning High School students for job training and driver's education classes.
•Partnering with Pratt Industries to begin providing production services.
•13 individual job placements during the first half of the 2015 year.
•Successfully passed the Mars Audit
•7 individuals successfully passed and obtained their Georgia Learner's License.
•2 new commercial laundry contracts obtained for the laundry service
•Services in Florida have been picking up with referrals and permanent staff to be placed in Tallahassee.
•Expanded vocational services are now being provided in the Brunswick and Kingsland, Georgia area.
•The Vocational Department has had several new hired employees to assist with this growing department.
Easter Seals Southern Georgia provides exceptional services to ensure that all people living with disabilities or special needs and their families have equal opportunities to live, learn, work and play in our communities. To learn more about our programs go to our website: http://www.easterseals.com/southerngeorgia/ or call us at 229-439-7061.