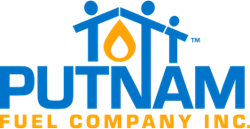 "Not only will a properly maintained A/C system operate at peak capacity, providing much-appreciated comfort and cost savings, it also plays an important preventative role for seasonal allergies."
Goffstown, New Hampshire (PRWEB) June 17, 2015
Continuing the momentum created by National Asthma and Allergy Awareness Month in May, Putnam Fuel – a prominent and trusted provider of air-conditioning, heating system and fuel delivery services in Southern New Hampshire for more than 75 years – offers timely, valuable advice to help residents survive what experts have claimed may be one of the worst allergy seasons in years.
According to an article posted by Candy Sagon on aarp.org on May 4, authorities such as Tao Zheng, M.D., chief of the allergy and immunology section at the Yale University School of Medicine, have predicted that this could be a record-setting allergy season. Factors contributing to higher-than-usual pollen production include the recent long, wet winter, and climate warming that caused plants to grow in wider geographic areas and boast bigger leaves and branches.
To add insult to injury, pollen season started earlier this year, with symptoms such as congestion, itchy eyes and sneezing appearing as soon as the first week of March. This was more than a sniffle for the estimated 45 million Americans who suffer from seasonal allergies according to the Asthma and Allergy Foundation of America.
The air quality experts at Putnam Fuel offer these tips to minimize the effects of excess pollen production, while maximizing energy for family moments:

Adjust your body clock. Pollen levels tend to be highest between 5 and 10 a.m., so shift outdoor activities until after lunchtime to minimize sneezing, congestion and itchy eyes. When you come back indoors, brush any pollen from your clothes and hair, and wash your hands thoroughly.
Replace filters. There's nothing like a clean filter to maximize air flow and removal of allergy-inducing irritants. How often you should change your filters varies by individual, and is based on frequency of A/C use, the type of filter, the amount of dust and pet dander, and whether there are any smokers in the house. Once you determine your recommended change interval, you can rest assured knowing that you're enjoying maximum energy efficiency and particle-trapping protection.
Schedule an annual A/C checkup. Just as we need a yearly diagnostic to make sure our bodies are performing at their best, so do our air conditioning systems to ensure they're running safely and efficiently. Putnam Fuel's EPA-certified technicians service and install all makes and models, including traditional split systems, mini-split ductless systems, and all-in-one package units.
"Not only will a properly maintained A/C system operate at peak capacity, providing much-appreciated comfort and cost savings, it also plays an important preventative role for seasonal allergies," adds Greg Shughart, Energy Manager at Putnam Fuel. "When air conditioning is on and windows are closed, indoor pollen exposure can be reduced by as much as 90 percent."
For more information about Putnam Fuel, visit http://www.putnamfuel.com or call (603) 497-4897.
About Putnam Fuel Company Inc.
Founded in 1937 by father-and-son team John and Lawrence Putnam, family-owned Putnam Fuel has enjoyed a rich heritage of providing "more energy for family moments" for the past eight decades. Currently operated by fourth generation descendants John Miles and Betty Martel, the client-centric company offers a full complement of heating and air conditioning services along with oil delivery, hot water tank protection and Oil Save Score™ energy-saving audits services to customers in Hillsborough, Merrimack and Rockingham Counties.
# # #