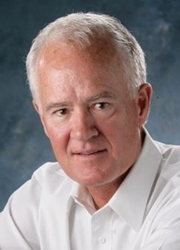 Austin, Texas (PRWEB) June 16, 2015
Certification Game announced today that they have partnered with Propoint Solutions, a training and consulting leader in IT service management, to produce an interactive and game-based course for the ITSM marketplace.
Certification Game expects by taking their revolutionary course development methodology to this valuable industry certification with Propoint Solutions, that together they can deliver a product that will have a big impact on the IT service management industry.
"Propoint Solutions has helped thousands to achieve ITIL Foundation certification. By combining their experience with our elearning technology, we can help certify thousands more in the industry's most desired certification," said Ron Muns, founder and CEO of Certification Game.
"We are industry experts with a proven track record of success and I believe that by partnering with Certification Game and their eLearning platform, we will deliver the high quality, highly interactive training option that our clients have been asking us for," said Jim Bolton, president of Propoint Solutions.
About Certification Game, Inc.
Certification Game is an Austin, Texas based company that is focused on building online training courses to prepare learners for professional certifications. The concept of the company is 'Serious Learning, Not So Boring' with a focus on building certification courses that will help the learner qualify for a new job, promotion, or a professional certification. Uniquely, Certification Game courses incorporate game mechanics in order to make learning more fun and engaging for the participant. The founders, Ron Muns and Cole Leslie, come from the IT service management and green energy fields respectively.
About Propoint Solutions
Propoint Solutions is a team of seasoned, experienced and certified ITIL experts, focused on delivering excellence in IT service management training, certification and consulting. Incorporated in 2004, they received the internationally recognized EXIN accreditation as an ITIL Training Provider in 2005. Since then, they've built their business from the ground up through relationships and referrals. Their services are hands-on and customer-specific, and their rapid response team is available according to your schedule.
Propoint consultants serve as trusted advisors to CIOs and leadership for numerous small and mid-market IT organizations. Their clients range from Fortune 500 corporations to IT shops with less than 10 employees. Innovative ITIL courses delivered by expert training staff, process maturity assessments, deep industry expertise, personalized service and the highest standards of integrity ensure every client is a reference account and every service management program is a success.
ITIL® is a registered trademark of AXELOS Limited.