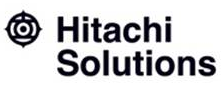 Microsoft Dynamics AX allows our employees to work efficiently and productively and enhances the in-store experience for our customers. We couldn't be more excited to have Dynamics AX in our store! - Mario Arai, director, IT & E-Commerce, JINS Eyewear
(PRWEB) June 16, 2015
Hitachi Solutions America Ltd., a global provider of industry solutions based on Microsoft Dynamics AX and Microsoft Dynamics CRM, is pleased to announce the successful implementation of Microsoft Dynamics AX Retail for JINS Eyewear (JINS), Japan's largest eyewear brand by volume.
In coordination with its April 10, 2015 North American opening, JINS deployed Microsoft Dynamics AX, providing the company with a robust solution that will scale to accommodate the organization's growth and goes beyond traditional enterprise resource planning (ERP) capabilities by delivering an end-to-end solution that supports the company's multichannel retail operations.
"By using Dynamics AX all-in-one package that has Retail POS functionality, we are able to implement a system that keeps track of inventory sales data in real time at a low cost. The installation of AX is making our operations a lot more efficient, and contributing to our future business expansion in the U.S." said Mario Arai, director, IT & E-Commerce, JINS Eyewear. "Microsoft Dynamics AX allows our employees to work efficiently and productively and enhances the in-store experience for our customers. We couldn't be more excited to have Dynamics AX in our store!"
JINS Eyewear officially opened the doors to its first U.S. store in San Francisco's shopping mecca, Union Square. The JINS U.S. flagship store blends design and convenience with a 4,900 square foot minimalist-style retail space. In addition, customers receive their prescription eyewear just minutes after purchase rather than waiting weeks. All their high-quality glasses include the cost of thin lenses with prices ranging from $60, $80, $100 to $120. For customers living outside San Francisco, the launch of JINS' U.S. e-commerce site allows them to purchase JINS eyewear online using prescriptions.
Hitachi Solutions was selected by JINS to implement the full suite of Microsoft Dynamics AX Retail, which focused on delivering a range of benefits, including:

Scalability and growth support for future U.S. retail stores
Enabling efficient corporate operations with a single data source for all business processes
Integrated merchandising processes with instant visibility into performance of products and categories for in-store and on-line sales
Streamlined supply chain with the ability to optimize inventory levels for both store and on line sales
An efficient point of sale application that enables JINS associates to deliver a positive shopping experience
"We would like to congratulate JINS on their successful North American retail launch and are thrilled to have worked with JINS to implement Microsoft Dynamics AX Retail. We look forward to continuing our relationship with JINS as they expand their use of Microsoft Dynamics," said Mike Gillis, president and global chief operating officer, Hitachi Solutions America.
###
About JINS
In 2001, the JINS brand was founded in Japan and has since become a global leader in crafting stylish, high-quality, and innovative eyewear at affordable prices. With 329 retail locations in Japan and China*, JINS opened its first U.S. store in San Francisco (which made it the 330th store globally) and launched its e-commerce site on April 10, 2015. The company is committed to providing highly personalized, honest service with a remarkable level of speed and convenience to make the eyeglass purchasing experience enjoyable. For the first time, customers will receive their custom prescription eyewear in 30 minutes as opposed to weeks with the flagship store's lens-edging robot, Kanna. Featuring a collection of over 1,200 fashionable styles, JINS frames are designed in Tokyo with every face in mind. Furthermore, JINS continues to pioneer the creation of functional eyeglasses that see beyond simple vision correction: a new class of eyewear that serves a purpose. As part of its vision to enrich lives, JINS has explored new and exciting uses for eyeglasses as a means to improve safety, wellness, and health. (*numbers as of March 2015.) For more information about JINS, visit: http://www.jins.com.
About Hitachi Solutions America, Ltd.
Hitachi Solutions America, Ltd. helps its customers to successfully compete with the largest global enterprises using powerful, easy-to-use, and affordable industry solutions built on Microsoft Dynamics AX and Microsoft Dynamics CRM enhanced with world class Business Analytics, and Portals and Collaboration. Recognized as the Microsoft 2014 CRM Global Partner of the Year and the 2014 Dynamics Global Outstanding Reseller of the Year, Hitachi Solutions America provides global capabilities with regional offices in United States, the United Kingdom, Canada, India, Japan, China, and South East Asia. For more information, call 949.242.1300 or visit: http://us.hitachi-solutions.com.
About Hitachi Solutions, Ltd.
Hitachi Solutions, Ltd., headquartered in Tokyo, Japan, is a core member of Information & Telecommunication Systems Company of Hitachi Group and a recognized leader in delivering proven business and IT strategies and solutions to companies across many industries. The company provides value-driven services throughout the IT life cycle from systems planning to systems integration, operation and maintenance. Hitachi Solutions delivers products and services of superior value to customers worldwide through key subsidiaries in North America, Europe, and Asia. The flagship company in the Hitachi Group's information and communication system solutions business, Hitachi Solutions also offers solutions for social innovation such as smart cities. For more information on Hitachi Solutions, please visit: http://www.hitachi-solutions.com.
About Hitachi, Ltd.
Hitachi, Ltd., headquartered in Tokyo, Japan, delivers innovations that answer society's challenges with our talented team and proven experience in global markets. The company's consolidated revenues for fiscal 2014 (ended March 31, 2015) totaled 9,761 billion yen ($81.3 billion). Hitachi is focusing more than ever on the Social Innovation Business, which includes power & infrastructure systems, information & telecommunication systems, construction machinery, high functional materials & components, automotive systems, healthcare and others. For more information on Hitachi, please visit the company's website at http://www.hitachi.com.