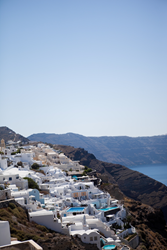 Smart travelers will lock in plans to take advantage of the low rates for European cruise travel.
Kansas City, MO (PRWEB) June 16, 2015
What's a SailAway? 3 to 4 times a year, Cruise Dreams President and Founder, Kim Gibbons, personally escorts clients on a unique travel escape. This is not your ordinary escorted travel tour with free-lance escorts hired to meet you at the airport. One of the many hallmarks of a SailAway with Cruise Dreams program is the personal escort by Gibbons coupled with careful selection of unique itinerary, ship, excursions, pre or post stays, etc. Many past passengers, though well-traveled themselves, join the SailAways every year just to see the novel spin Gibbons puts on the destinations and to experience the itinerary with someone who knows all the ins and outs of the travel business. Every trip is designed to showcase features of the destination that most other travelers will never see – or even know of.
Everything you MUST see as well as many hidden gems that Cruise Dreams has discovered after many visits and groups trips to the Greek Isles and Italy are included in this latest 11 Night SailAway with Cruise Dreams. This particular program is aboard the Azamara Journey, May 24, 2016 and showcases a truly unique cruise line. In an era where ships are becoming larger and larger, this luxury cruise ship only accommodates 682 passengers for an intimate experience like no other.
"One of the features that I like best about Azamara Club Cruises®- says Gibbons, "is what they call Destination Immersion® which features longer stays in port, more overnights, and night touring. Some tours take you behind the scenes of local destinations while others allow you to enjoy after-dinner shore side experiences, an industry first. It's perfect for a SailAway because each one is a unique introduction – sometimes to a familiar destination - but I guarantee you'll see it differently with us. "
The Azamara Journey departs from Venice and sails to Dubrovnik, Croatia; Crete, Mykonos, Santorini and Patmos in Greece; Kusadase (Ephesus), Turkey; Mitilini, Greece and ends with two nights in Istanbul Turkey. As part of the SailAway group, you'll receive prepaid shipboard gratuities, shipboard credit, private cocktail party, and a Private AzAmazing event that will show you a once-in-a-lifetime glimpse of an exotic destination as guests at a private event.
Shipboard, you'll find six distinctive dining options, included amenities like standard spirits, international beers and wine, as well as award winning accommodations. The intimate atmosphere is gracious and encourages camaraderie and the companionship that comes from sharing unique explorations. It's easy to understand why they won 11 2015 Cruise Critic Cruisers Choice Awards, including Best Cruise Overall, Vest Shore Excursions, Best Dining and Best Service. U.S. News and World Report ranked Azamara #3 for Best Cruise Lines for Romance. Year after year, the accolades continue.
An extraordinary pre-cruise travel package is available for Italy, 7 nights beginning May 17, starts in Rome for a two night stay with included tours and special lunch in a unusual restaurant tucked beneath the steps of the Pompus theatre. Some say this is where Brutus stabbed Julius Cesar!
Two nights in Florence, with choice of excursions and two nights in Sorrento, with choice of excursions also, including one of Gibbons' favorites to the Amalfi Coast and Positano are next on the itinerary followed by a final night in Venice before boarding the Journey.
Gibbons adds, "I selected this for one of my 2016 SailAways because of the strong, strong dollar against the euro. Many predict that the dollar will equal the Euro by the end of the year, which is amazing since it hasn't been that low since its launch in 1999 when it was $1.1789 to one Euro. As of June 15, 2015, it's at $1.12 and has dropped as low as $1.05 over the last 60 days."
Smart travelers will lock in plans to take advantage of the low rates for European cruise travel.
SailAways sell out every year and this one is no exception. Only a few cabins remain so interested passengers should call for more information right away! Three others are planned for 2016.
# # #
Cruise Dreams, a niche travel company, specializes in individual and group travel or cruises plus corporate incentive travel at sea or on land. Whether it is a cruise for two or two hundred, a full ship or partial ship charter or a stay at a5-star all-inclusive luxury property world-wide, Cruise Dreams is known for expertise, negotiating savvy, destination knowledge and exemplary customer service. For more information, visit http://www.cruisedreamsincentivetravel.com or call 1-877-999-4533