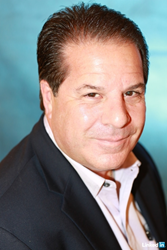 As the marketplace lending space continues to flourish, learning from experienced companies like First Associates will help establish best practices for everyone moving forward."
San Diego, CA (PRWEB) June 16, 2015
Offering insights on online lending securitizations, Larry Chiavaro, EVP for First Associates Loan Servicing, LLC, will participate in the Structured Credit Investor's (SCI) Marketplace Lending Securitization Seminar on June 25th in New York, NY. Joining a panel entitled Structuring & Credit Considerations, Chiavaro and other industry leaders will provide an overview of the requirements of a successful securitization including credit enhancement, subordination, underwriting, origination, servicing and compliance considerations.
"Securitizations of marketplace loans are the key to continued growth in our industry. This important seminar will shed light on some crucial elements of the securitization process." said Chiavaro. "First Associates has been involved in most of the rated and unrated securitizations in the space, so I'm pleased to be able to share insights from an insider perspective."
A leader in the online lending industry, Chiavaro has more than two decades of progressive experience in the consumer finance industry and has worked with banks, investment banks, finance companies and credit unions on a national level. He also has a wealth of industry leadership in the mortgage, auto finance industries and more.
"Having experts like Larry Chiavaro share their knowledge and experience in securitizations is immensely beneficial for the industry as a whole, particularly for emerging platforms" said John Owen Waller, Managing Director of SCI. "As the marketplace lending space continues to flourish, learning from experienced companies like First Associates will help establish best practices for everyone moving forward."
The SCI Marketplace Lending Seminar will be held on June 25, 2015 at the offices of Kaye Scholer in New York, NY. The seminar will provide an in-depth examination of the burgeoning marketplace lending securitization landscape.
About Structured Credit Investor
Structured Credit Investor (SCI) is an independent media company that started in 2006 with the aim of bringing readers an independent and impartial perspective on the global securitization markets. SCI covers all aspects of securitization and its constituent asset classes - ABS, CDOs, CLOs, CMBS and RMBS - through a powerful combination of News, Market Data and Events.
SCI hosts well-established seminars in London and New York that have individually tailored programs covering the most important and relevant current issues to participants, through panel discussions with leading market figures and audience-driven Q&As. They also organize online webinars on all aspects of trading, pricing and risk management.
About First Associates Loan Servicing, LLC
Based in San Diego, First Associates Loan Servicing is the fastest growing third-party loan and lease servicer in the United States. The company offers a wide range of solutions for a variety of asset classes including business, consumer, solar, auto, timeshare and student loans. First Associates has experienced management and staff, full SSAE 16 II audit, best-in-class IT infrastructure, as well as strong institutional relationships with commercial and investment banks, finance companies, investment funds and credit unions. First Associates Loan Servicing leads the marketplace industry in providing customized technology and customer service solutions for its partners. For more information, please visit http://www.1stassociates.com.
# # #