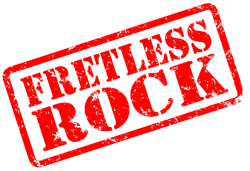 Orlando, FL (PRWEB) June 15, 2015
Acclaimed Central Florida-based strings super groups "Violectric" and "Fretless Rock" are taking their already electrifying sound and captivating performances to a whole new level unlike anything ever experienced before with the creation of groundbreaking and innovative LED instrument lighting technology known as "Violuminescence." Violuminescence is the fusion of cutting edge technology, electric string instruments and experienced show production enhancing musical performances with synchronized LED lighting built into the instruments. Having appeared in the corporate arena only over the past few months, the Violuminescence string quartet will make its public world debut in Orlando, FL on Monday, June 29 at Bite Night Orlando.
Created in early 2015 by Violectric and Fretless Rock Technical Director Jerry Jones, Violuminescence produces unique, lighted string instruments that can be remote controlled to enhance any performance in an unrivaled manner. Violuminescence is available in performances worldwide for private and public events and clients exclusively by the electric string quintet plus keyboards and drums "Violectric," the captivating all-female string ensembles of "Fretless Rock" and solo appearances by rock "Vinylinist" Michelle Jones. This allows for Violuminescence to produce quality entertainment with seasoned rock and pop string performers while constantly enhancing and improving the technology.
"We are beyond excited to finally unveil Violuminescence to the public later the month," says Founder of Violectric and Fretless Rock Michelle Jones. "This will be the first opportunity for public audiences to experience Violuminescence and revel in this truly spectacular and awe-inspiring musical innovation. We are known for getting audiences up out of their seats and dancing along with us as we play, and we look forward to blowing away all our loyal fans with Violuminescence and hopefully gaining many more new ones worldwide."
See Violuminescence on Monday, June 29 at Bite Night Orlando hosted on The Orchid Garden and Ballroom at Church Street in Downtown Orlando from 7pm-10pm. For more news and information on Violuminescence, visit http://www.violuminescence.com or contact 407-434-1261 for booking inquiries. For more information on Violectric, visit http://www.violectric.net, and for more information on Fretless Rock by Strings Etc., visit http://www.fretlessrock.com.
MEDIA CONTACT: Ilene Lieber, 321-277-7812, ilene(at)passionprconsulting(dot)com