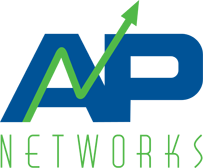 Competitive dry docking performance has become a necessity for top-performing ship managers.
(PRWEB) June 15, 2015
Asset Performance Networks (AP-Networks) has launched its Dry Docking Performance Benchmarking Study. With this study, AP-Networks increases its focus on the maritime industry in order to provide ship management companies with a new level of understanding of their own performance, and performance across the industry. This study will target all seagoing ships tasked with around-the-clock operation, including dry bulk carriers, LNG tankers, dredgers, FPSOs, RoRos, cruise liners, and more. The goal of the study is to establish a clear picture of the industry landscape, and to identify what a top-performing dry docking looks like in terms of the outcomes achieved and the practices employed.
With the maritime industry growing more competitive each year, and investors and owners alike demanding ever-increasing capital returns, it has fallen to ship managers to reduce off-hire days and operating costs to a minimum, without sacrificing performance or reliability. As such, competitive dry docking performance has become a necessity for top-performing ship managers.
The Dry Docking Performance Benchmarking Study goes beyond basic quantitative measurements of cost and schedule predictability, utilizing AP-Networks' proven benchmarking and data collection methodology to identify and understand the challenges, leading indicators, and best practices associated with dry dockings. All study sponsors will receive a final report containing performance results from the aggregated consortium and from industry. Higher-level sponsorship packages provide sponsors with an individualized report detailing their competitive position, and providing actionable recommendations for improvement.
The Dry Docking Performance Benchmarking Study prospectus can be downloaded here.
About AP-Networks
Asset Performance Networks is the trusted leader for improving asset and operational performance in petroleum, chemical, energy, and asset-intensive companies worldwide. The firm's empirically driven solutions are a powerful hybrid of Software as a Service (SaaS) and consulting expertise that generate measurable results. Since AP-Networks was founded, the company has focused on bringing predictability and competitiveness to high-risk events—namely, capital projects, turnarounds, outages, and overhauls. Industry leaders not only recognize the Asset Performance brand, they insist on the company's involvement in their most critical improvement initiatives. For more information on AP-Networks, please visit: http://www.ap-networks.com/.