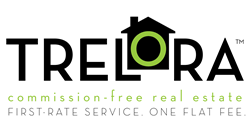 The reputation of Techstars and its leadership team precedes them and aligns perfectly with our culture and priorities.
Denver, CO (PRWEB) June 16, 2015
Less than 2 months after being named "Start-Up Of The Year" by the Denver Metro Chamber of Commerce, TRELORA has officially confirmed its participation in the Boulder Techstars program. This high profile partnership further distinguishes the company from other real estate brokerages by calling attention to the unique role of technology within its commission-free service model.
With 33 employees and seven-figure revenues, TRELORA may not seem to fit the mold of a typical accelerator participant—a reality which Founder & CEO, Joshua Hunt, embraces with excitement. Hunt states, "The ambition of TRELORA is massive. We aim to standardize the residential real estate industry around a far more sustainable and cost-effective service model that keeps homeowners in control. In order to accomplish this, we must ignore what has always been done and do what makes sense for us." He further adds, "The reputation of Techstars and its leadership team precedes them and aligns perfectly with our culture and priorities. The emphasis on supporting and empowering a founding team, the mentorship opportunities, and the attraction of top employee talent make Techstars a strategic partner to TRELORA."
TRELORA recently attracted media attention when it exposed the commissions included on all Denver area homes for sale. Bringing this level of transparency to real estate agents' fees sparked controversy among the industry. Some traditional real estate companies have voiced disapproval towards TRELORA's business model and fee structure. The company responds to this by encouraging all real estate professionals to keep a close eye on the cost:benefit ratio they are providing to buyers and sellers, specifically in 2015. TRELORA believes that every homeowner or future homeowner should feel confident to negotiate his or her commissions with any agent on any property's purchase or sale without discomfort.
About Techstars
Techstars is a global ecosystem that empowers entrepreneurs to bring new technologies to market wherever they choose to build their business. With 18 mentorship-driven accelerator programs worldwide, Techstars exists to support the world's most promising entrepreneurs throughout their lifelong journey. Techstars provides access to over 5,000 founders, mentors investors, and corporate partners, allowing entrepreneurs to accelerate the pace of innovation and do more faster. Techstars makes entrepreneurship more accessible by providing access to capital, guidance, marketing, business development, customer acquisition, and recruitment. For more information, visit http://www.techstars.com.
About TRELORA
TRELORA is the word REALTOR® jumbled. The disruptive brokerage has become a leading provider in the Colorado real estate community by doing what no other agent or brokerage has done: replacing commissions with a flat service fee on both sides of the transaction, while still providing all-inclusive client support, responsive communication, and expert service 7 days a week. A highly standardized operational model supported by proprietary, cutting-edge technologies enables TRELORA's lead agents to negotiate and facilitate more transactions than 99% of agents in the state. As a result, TRELORA buyers and sellers enjoy an uncommon level of expertise and skill without sacrificing personalized service.