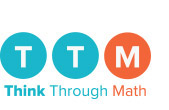 The Texas tornadoes brought an added personal connection...I am humbled by the generosity and sense of community that Think Through Math has helped to instill…
Austin, Texas (PRWEB) June 19, 2015
Think Through Learning, creators of Think Through Math, a web-based math instructional system for grades 3 and above, announced today that students throughout Texas raised $5,000 in five days for the American Red Cross Tornado Relief Fund. The money was raised by allowing students using the Think Through Math system across the state to convert their hard-earned THINK points into dollars for the fund.
Think Through Math established the fund to support Texas residents who suffered devastating losses when tornadoes tore through the parts of the state in May. Students across Texas did thousands of math lessons to contribute to this effort.
"I am so proud to be part of a company where corporate citizenship and charitable giving are part of a consistent commitment to connect with the schools and communities in which Think Through Math is present," said Mary Davis, director of professional services in Texas for Think Through Math. "The Texas tornadoes brought an added personal connection, as my family has roots in Van, Texas, where an EF-3 tornado leveled an elementary school and nearly wiped out the town. I am humbled by the generosity and sense of community that Think Through Math has helped to instill with our students."
An award-winning, interactive, adaptive program composed of engaging and rigorous game-based math lessons, TTM provides students with the opportunity to convert the points they earn by completing math lessons into dollars that they can use for a class party or donate to featured charities across the U.S. TTM's charitable-giving program has resulted in tens of thousands of dollars in annual donations to charities including Big Brothers Big Sisters, The Boys and Girls Clubs of America, St. Jude Children's Research Hospital, World Wildlife Fund, Share Our Strength: No Kid Hungry, The Wounded Warrior Project, and PACER's National Bullying Prevention Center. Studies show that providing kids the option to donate points to charity, instead of redeeming rewards for themselves, develops decision-making skills, boosts confidence and lays the groundwork for a lifetime of philanthropic thinking and practice. The charitable component of TTM has been embraced by schools across the country, many of which are managing their own socioeconomic challenges.
TTM is available to public school students in grades 3-8 across Texas as part of the Texas SUCCESS Student Success Initiative. With nearly three million students in over 170,000 classrooms across the United States currently using the program, Think Through Math provides rigorous adaptive lessons built upon the Texas TEKS and other state-specific standards, and is supported by the unique functionality of online math teachers to assist struggling students from directly within a lesson, from nearly any type of device, anywhere the student may be. The system's multi-tiered motivation increases engagement, builds self-esteem, and fosters deep conceptual understanding for sustainable improvements in outcomes. Think Through Math has received numerous awards since its introduction. For additional information, please visit http://www.texassuccess.org or http://www.thinkthroughmath.com.
About Think Through Learning & Think Through Math
Think Through Learning, a pioneer and leader in education technology, is transforming math education in schools throughout the United States. Its flagship product, Think Through Math, helps struggling students love math, allows gifted students to excel at math, and gives teachers the tools and data they need to help students succeed.
Designed for grades 3 and above, Think Through Math is the only math education software system to incorporate live, state-certified teachers who interact with struggling students at the precise time in the learning process to limit frustration and build math confidence. Think Through Math ignites curiosity in math and helps students learn how to think mathematically. The 2014 and 2012 recipient of the SIIA CODiE Award for Best Mathematics Instructional Solution, Think Through Math is recognized as the industry's fastest-growing supplemental math curriculum. Since its launch in 2012, Think Through Math has become a critical part of the RTI, STEM, and 1-to-1 strategies of state education departments and thousands districts and schools across the United States.