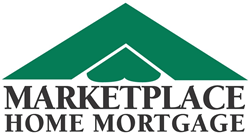 I had clients walking in the door before the furniture even showed up here.
Edina, MN (PRWEB) June 16, 2015
A thriving and well-established force in the mortgage industry in Minnesota announced today that it is bringing that same success to two significant housing markets in Wisconsin.
Twin Cities-based Marketplace Home Mortgage, LLC recently opened offices in the Milwaukee and Green Bay areas, and the company says that business has been robust at this early stage.
"We are in Wisconsin now thanks to the work we've done and the reputation we've built in our 20-plus years in Minnesota," said Keith White, Marketplace Home's president. "Our longtime business partners saw how we did things in Minnesota, and they invited us to join them in Wisconsin."
White added "even though we've only been in Wisconsin for a brief time, we've already seen outstanding results and believe that's how it will be for years to come."
Marketplace Home Mortgages' offices are located in Brookfield, a suburb of Milwaukee, and in Hobart, just outside Green Bay.
Greg Karian brings more than 20 years of mortgage lending experience to his leadership of the Brookfield office, having worked in both retail and wholesale mortgage lending.
"I had high expectations for the potential of the Marketplace model in Wisconsin and we're already exceeding those expectations," Karian said.
Explaining how Marketplace Home Mortgage is so different from other lenders, as well as why their business has taken off so quickly, Karian said, "We work hand in hand with Realtors to build their business, instead of going to them with our hands out. Wisconsin agents have been very receptive to this unique approach we bring to the market. Those that have used us are seeing how we bring more value to their buyers, and in turn, more value to their business."
Marketplace Home Mortgages is serving the Green Bay area from its 3,000-square-foot office at 1260 Centennial Centre Blvd. in Hobart and under the management leadership of Andrea Knorr.
"I had clients walking in the door before my furniture even showed up here," Knorr said this week. "Business is crazy. Houses are flying off the market as fast as they are going on. It's a good crazy to have."
Knorr points to "our loyal customer base" for her office's quick start in the Green Bay market.
"I have some of the best clients there are," she said. "They have sent me a lot referrals. I pay a lot of attention to my clients and want to make sure they are treated fairly and respectfully. In return, the real estate agents and insurance agents I have met through the years have rewarded me with quite a few referrals."
Knorr believes Marketplace Home Mortgages' way of serving clients is a key difference.
"In contrast to the standard pre-approval process, we're a little more proactive." she said. "By having underwriting review our files before the customer even chooses a house, approval or denial is decided up front. This strategy removes all the uncertainty and last minute surprises you hear about with our competitors. I call it Marketplace peace of mind! "
Attention Reporters and Assignment Desk Editors:
Marketplace Home Mortgage newsmakers are available to be scheduled for timely interviews. When financial markets or mortgage interest rates are making news – MHM experts can help on tight deadlines provide further context in your market. Please don't hesitate to contact Robb Leer at 612-701-0608 to make scheduling an interview easy and hassle free.
About Marketplace Home Mortgage:
Nearing its 20th anniversary of providing start-to-finish mortgage services to real estate professionals, builders and individual homebuyers, Marketplace Home Mortgage has built its reputation on competitive terms, and swift and accurate processing with no surprises. Each step is carried out by our experienced and highly trained staff who embrace the highest ethical standards under absolute transparency. Marketplace Home Mortgage is based in the Twin Cities of Minnesota, with offices in southwest Florida; Duluth, Minn.; Omaha, Neb.; and newly opened operations in the markets of Milwaukee and Green Bay, Wis. Learn more at http://marketplacehome.com, or on Facebook or Twitter. Reporters and editors, to schedule an interview with a mortgage expert in your market contact Robb Leer 612.701.0608 or robbl(at)leercommunication(dot)com.
###