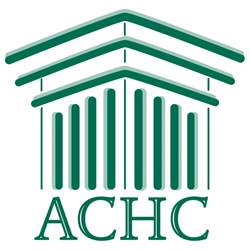 Cary, NC (PRWEB) June 17, 2015
Accreditation Commission for Health Care (ACHC) is pleased to announce a renewed partnership with the Association for Home and Hospice Care of North Carolina (AHHC). The longstanding partnership will continue to support home care providers in North Carolina with special discounts on ACHC's nationally recognized accreditation and educational resources.
"ACHC is proud to continue its partnership with AHHC and will remain focused on facilitating the highest quality of care by ensuring providers have access to the best available resources and offerings," said Matt Hughes, Director of Business Management and Customer Service. "Our organizations are committed to supporting the home care industry and to offering workshops, webinars, and other exciting educational proceedings to AHHC members."
The Association for Home and Hospice Care of North Carolina was established in 1972 and is still one of the leading home care and health associations for home care, home health, and hospice providers in the U.S. AHHC represents a membership of 825 licensed agencies across North Carolina. Additionally, AHHC oversees the South Carolina Home Care and Hospice Association. Its mission is defined as R.E.A.L: Resources, Education, Advocacy, and Leadership to provide quality home care and hospice providers in 100 counties in North Carolina. AHHC members serve 400,000 recipients and employ 100,000 North Carolina residents.
"We are delighted to continue our partnership and friendship with ACHC. The organizations have worked together since the AHHC assisted in the establishment of ACHC in 1986, and we are pleased to see the same quality and patient-focused values continue to thrive at ACHC. The partnership has benefited our members, and our number one goal is to offer quality resources to providers of home care, home health, and hospice services," said Tim Rogers, President and CEO of AHHC. "In fact, AHHC members receive discounts on Accreditation services through ACHC. Not only are our agency members pursuing higher quality through Accreditation with ACHC, but they are saving money thanks to our partnership."
ACHC offers nationally recognized accreditation services for home health, hospice, and private duty agencies. The organization's unique, consultative approach to accreditation is designed to improve the quality of patient care while enhancing business efficiencies through service-specific standards and industry-based best practices. ACHC currently accredits more than 1,955 home health, hospice, and private duty locations across the U.S. and has been recognized by CMS as a national accrediting organization for home health and hospice.
ACHC is a not-for-profit accreditation organization that has stood as a symbol of quality and excellence since 1986. The organization has CMS Deeming Authority for Home Health, Hospice, and DMEPOS, and a Quality Management System that is certified to ISO 9001:2008. ACHC's broad range of accreditation programs also includes Pharmacy, Sleep, Private Duty Nursing, and Behavioral Health. ACHC is the provider's choice for accreditation because of its personal Account Advisors, relevant and realistic standards, competitive pricing, and consultative approach to accreditation. Accreditation by ACHC reflects an organization's dedication and commitment to meeting standards that facilitate a higher level of performance and patient care.
For more information on ACHC's accreditation programs and educational resources, or to download ACHC accreditation standards, please visit achc.org or contact them at customerservice(at)achc(dot)org or 855-937-2242.