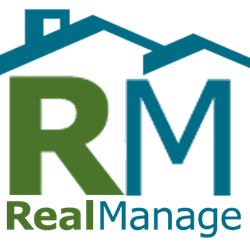 Her servant leadership will equip our Community Association Managers with the proper training and preparation to deliver first class service to our clients
Carrollton, TX (PRWEB) June 16, 2015
RealManage announced today that Terri Porier has been named Vice President of the Community Manager Support Group.
"Terri is the perfect selection to lead our Community Manager Support Group. Her servant leadership will equip our Community Association Managers with the proper training and preparation to deliver first class service to our clients," states Chris Ayoub, Executive Vice President.
Terri is an accomplished Community Association Manager with nearly 30-years of property management experience. Her background is extensive in single family, town home management and multifamily housing. She has served in numerous capacities ranging from portfolio manager to her most recent position as Director of Community Association Management. Terri has a focus on owner satisfaction through cultivating effective relationships with the Board of Directors, the owners, and the management company.
In addition to her experience as a manager, Terri served as the Executive Director of the Frisco Housing Authority. She looks back at her time at FHA as some of the most rewarding years of her life. Through grants and local partnerships, she saw the lives of the families involved significantly improve and become enriched. Through her leadership and oversight, programs such as a satellite Boys and Girls Club, a summer meals program for the children, and a learning lab were brought to fruition. This knowledge and enrichment is what helps her manage client and owner satisfaction.
Terri and her husband, Christopher, of 30 years are very active in their church and love to travel as much as time allows. Their lifestyle is catered to a tightly knit family life with their adult children, Carter, Chelsey, Grayson, and Sinclaire. Life is busy for them but very rewarding.
As the new Vice President of the Community Manager Support Group, Terri will be responsible for leading the account management, administrative services, training, client satisfaction, and quality assurance departments. "We are confident that Terri's leadership and community management experience will contribute significantly to our employee development and client satisfaction as we continue to expand our business across the country" states Chris O'Neill, Chief Executive Officer.
RealManage is a property management company that specializes in HOA management and condominium management and manages hundreds of community associations in Arizona, California, Colorado, Florida, Georgia, Illinois, Louisiana, Nevada, North Carolina, Texas and Washington, including homeowner associations (HOAs), condominium associations, cooperatives, municipal utility districts, luxury high-rises and large master-planned communities. For more information or to request a quote for HOA management or condominium management, visit RealManage.com or call us toll-free at (866) 403-1588. You may also follow us on Facebook, Twitter, LinkedIn and Google +.