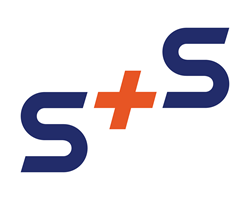 "It's a privilege to be the premier Kansas City-area physical therapy clinic to offer this treatment," -Dr. Drew Dischinger, physical therapist and owner of Sport + Spine.
Overland Park, KS (PRWEB) June 17, 2015
Sport + Spine Physical Therapy Clinic is pleased to announce its dry needling services. This announcement makes Sport + Spine the first physical therapy clinic in the Kansas City area to offer this innovative service.
"It's a privilege to be the premier Kansas City-area physical therapy clinic to offer this treatment," says Dr. Drew Dischinger, physical therapist and owner of Sport + Spine.
Already very popular in other regions, dry needling is an innovative service that helps relieve pain as it resets dysfunctional muscle tissue. Sport + Spine physical therapists insert thin needles into trigger points, releasing tension to jump-start healing. "Dry needling can release trigger points, help improve mobility, stimulate healing, repair tissue and minimize referred symptoms," Drew adds. This cutting-edge service offers a variety of benefits — and patients are taking notice. Says the American Physical Therapy Association, "Preliminary research supports that dry needling improves pain control, reduces muscle tension . . . and facilitates an accelerated return to active rehabilitation."
Many people are good candidates for dry needling. Dry needling doesn't just treat the symptoms—instead, it addresses the cause of pain. Drew recommends three treatments at first, keeping an open dialogue with the physical therapist about how it's working.
Dry needling may be fairly new and advanced, but it has roots in history, with President John F. Kennedy. Dr. Janet Travell often traveled with the president, giving him steroid treatments for chronic back pain. But since steroids can only be administered several times a year to avoid damage, she began researching alternative pain relief treatments. It was the needle, she discovered, that made the real impact, and dry needling was born. Patients frequently wonder if it's painful. The treatment may be uncomfortable, Drew says, but only for a second. "Needling can have an immediate affect as it increases blood flow to the area," he says. Minor muscle soreness may occur afterwards, but nothing more painful than what we feel after a good workout.
Because it involves a needle, dry needling is often misunderstood as acupuncture. The difference is in the approach. While the tool may be the same, the treatment is different. "The needling is just the tool," Drew says. "The real treatment lies in the physical therapists' ability and skill to work with the entire body."
To learn more about dry needling and book appointments, call 913.642.7746 or visit SportSpineKC.com.
***
About Sport + Spine: At Sport + Spine, we believe in life without limits. We believe the athlete in all of us deserves top performance — free from pain and limitations. Whatever your sport or activity may be, our elite and educated physical therapists get you to the finish line. Our physical therapist-owned clinic offers highly specialized, one-on-one rehabilitation for complex joint, spine, pelvic and sporting injuries, including post-operative care. We are on your team with activity based performance programs, getting you to your personal best. It's a physical therapy experience unlike what you'll find elsewhere: industry leading experts and an innovative approach to your well being.