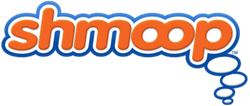 Our products will keep kids learning over the summer without burning them out.
Mountain View, California (PRWEB) June 16, 2015
Summertime and the livin' is easy...maybe a little too easy. As students bust out of the classroom and into the sun—or overcast humidity, depending on where they live—Shmoop University, a digital publisher known for its award-winning Test Prep and certified Online Courses, is hard at work. To be sure students' brain muscles don't get too soft in the summer months, Shmoop (http://www.shmoop.com) has curated a whole slew of options for summer learning.
Classes may be out, but courses are more in than barbecued tofu. Shmoop has a plethora of Online Courses, and just like any tropical resort, they are all-inclusive. The courses cover everything, from readings and activities to quizzes and assessments, and they're all 100% standards-aligned. Whether students need to brush up on their algebra or just want to get versed on the music and history of the 1990s, Shmoop's Online Course catalog is guaranteed to have what they're looking for. And for students who need to recover credit over the summer, Shmoop's credit recovery track will help make it happen, while parents and teachers follow along with a fancy shmancy online grade book.
For the mathletes of the group, there's Math Shack: a little ol' place where folks can Shmoop together. It's a mastery-based math game with infinite questions to help students become number ninjas without feeling like they're in summer school. Math Shack includes step-by-step explanations and other tips that will guide students through the most problematic problems, and students can sort by standard or concept so they don't waste time on concepts they've already mastered. Plus, users will earn special Shmoop badges—like "The Term-inator"—as incentives to keep Shmooping.
Students can tackle their summer reading assignments with Shmoop's eBooks; they'll read the full text on Shmoop, and if they come up against a challenging passage, they'll be directed to explanatory summaries and close-reading analysis of the quote. If a student needs help dissecting a bearded Tolstoy character or understanding Upton Sinclair's meaty themes, Shmoop's integrated Learning Guides will fill in the holes with everything from character and symbol analyses to interactive reading quizzes. No need to dig very far, either: these nuggets and more can be found right alongside the full text.
"Kids want to take the summers off. We get that," says David Siminoff, founder of Shmoop. "But Shmoop's content isn't just academic. We're armed with everything from famous quotes to articles on how hard it is to become an NBA star. Our products will keep kids learning over the summer without burning them out."
If teachers or parents aren't sure how to structure their kids' summers, Shmoop has created some themed suggestions for how students can enjoy Shmoop all summer long. By the time school starts again, their brain muscles will be fully toned.
About Shmoop
Shmoop is a digital curriculum and test prep company that makes fun, rigorous learning and teaching resources. Shmoop content is written by experts and teachers, who collaborate to create high-quality and engaging materials for teachers and students. Shmoop Courses, Test Prep, Teaching Guides, and Learning Guides balance a teen-friendly, approachable style with academically rigorous concepts. Shmoop sees 10 million unique visitors a month on its site and offers more than 7,000 titles across the Web, iPhone, Android devices, iPad, Kindle, Nook, and Sony Reader. The company has been honored twice by the Webby Awards, named "Best in Tech" twice by Scholastic Administrator, and awarded Annual Education Software Review Awards (EDDIES) three years in a row. Launched in 2008, Shmoop is headquartered in a labradoodle-patrolled office in Mountain View, California.