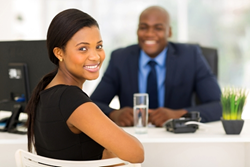 now is the time to buy and lock in a lower interest rate
Chicago, IL (PRWEB) June 15, 2015
Freddie Mac released its weekly Primary Mortgage Market Survey on June 11. The Federal Savings Bank was intrigued by the survey indicating that 30-year fixed rate mortgage averages have reached their highest point seen in 2015.
Mortgage rates increase to new 2015 highs
The rate increased on a week-over-week basis but remains below the average 30-year FRM (fixed rate mortgage) seen at this time a year ago. In addition, interest rates on 15-year FRMs are higher than the previous week.
The 5-year Treasury-indexed hybrid adjustable-rate mortgage rose from the previous week's average while the 1-year Treasury-indexed ARM decreased when compared to the previous week.
This marks the highest interest rate since November 2014.
"Markets are responding to strong employment data," noted Freddie Mac's Deputy Chief Economist Len Kiefer. "In May, the U.S. economy added 280,000 jobs. Moreover, job openings surged to 5.4 million in April, up over 20 percent from a year ago."
Interested buyers should take advantage of rates before they spike
As the employment situation and U.S. economy continues to improve, The Federal Saving Bank thinks rates will continue to rise and match the better conditions
A recent $21 billion government auction and the worldwide sell-off of government bonds were additional factors responsible for pushing interest rates higher.
If first-time home buyers have been considering the purchase of property, The Federal Savings Bank thinks now is the time to buy and lock in a lower interest rate. This is especially true with the impressive job growth and stability seen in April. The number of openings increased to 5.37 million. This was the highest number of openings seen since December 2000.
Interested buyers have begun recognizing this is an opportune time to apply for a home loan. Applications increased 10 percent from the previous week.
Contact The Federal Savings Bank, a veteran owned bank, to learn more about mortgages.