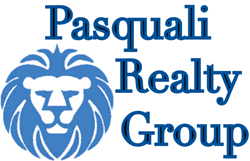 Burke, VA (PRWEB) June 16, 2015
With the pools now open, summer is officially here. Between trips to the pool and beach to cool off, don't neglect a roasting house. A home's exterior can suffer from the increased pressures and stresses that come with summer temperatures. High humidity mixed with high heat can be a catalyst for mold and mildew growth. Pasquali Realty Group, a Northern Virginia Real Estate company, is suggesting the following tips for homeowners this summer.
Check the Foundation
Excessive heat can cause extreme fluctuations in some types of foundations. Stone and brick are more susceptible to this process. Look for signs of damage such as cracks, breaks splits in mortar joints and seams. During summer droughts, sagging slabs and other signs of sinkholes can severely damage foundations, which lead to more serious damages in the walls and roof of a structure. Call a licensed and insured foundation contractor right away to prevent more costly repairs.
Check the Walls
Whether siding or stucco, heat stresses during the summer can cause serious damages. Nails can pull loose from siding and stucco can peel away from metal lathe. Metal fasteners or metal lathe often store higher temperatures from the substrate and create stress between the two surfaces, ensuring siding and lathed stucco peels away from walls. Check for loose siding materials often and call a licensed and insured siding repair specialist when problems are spotted.
Check the Windows and Doors
Swollen windows and doors that don't open and close well are much more likely to occur during the winter and summer months due to temperature fluctuations outside and inside of the house. When leaky door and window seams add to the effect, problems can become serious. Have a licensed and insured window/door contractor repair problems before rot, mold and mildew wreak havoc on a home.
Check the Soffit, Fascia and Drip Edge
As temperatures soar, improperly installed aluminum drip edge, soffit and fascia can bend and warp in high heat situations. Too many nails can often create an "oil can" rippling effect that causes metal materials making them not only look bad but ensuring they leak during summer storms. Call an aluminum repair expert when signs of rippling, bending or warping on metal roofing materials appear.
Asphalt Shingles
The extreme UV rays that occur during the summertime do damage to asphalt shingles, just like it does to skin. As asphalt roofing materials age, they become dry and brittle. Signs like curling and cupping shingles can mean the shingles are severely sun damaged and may need to be replaced. Poor attic ventilation may be the culprit as well. Have a licensed and insured roofer inspect the roof once a year to ensure that the shingles lasts as long as possible.
Pasquali Realty Group is an incorporated business that is a subsidiary under NBI Realty, and is currently licensed in both Virginia, and Washington, DC. They are a member of the National Board of Realtors(NAR), Virginia Board of Realtors(VAR), and Northern Virginia Board of Realtors(NVAR).