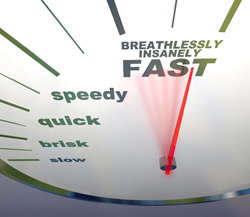 In today's changing ISP environment, a business can often secure faster, more reliable service for less than they are paying now.
Hoboken, New Jersey (PRWEB) June 16, 2015
eMazzanti Technologies, a NYC area IT consultant and MSP, outlines the benefits of engaging no-cost communications specialists to get faster, more reliable Internet service for less than what a business might be paying their current ISP in a new article on the company's website. Cutting costs, increasing reliability, moving to the cloud and preparing for emerging technologies are presented in the article as compelling reasons for upgrading Internet service.
"A business needs redundant, high-speed Internet service to increase productivity and customer satisfaction," stated Carl Mazzanti, CEO, eMazzanti Technologies. "In today's changing ISP environment, they can often secure faster, more reliable service for less than they are paying now."
Below are a few excerpts from the article "How to Get More Internet for Less".
"With the ISP market changing quickly, the opportunity to improve Internet service while significantly reducing costs is real. Companies that are not carefully monitoring what they pay for high speed communications are typically paying more than they need to for less than optimal service. In many cases they can get much higher bandwidth, and redundant service for less than what they are paying now."
"Internet is such an important fact of doing business in today's world that most organizations need two ISPs. Two carriers with automatic failover equipment provide reliable connectivity and ensure that they won't suffer the costly effects of downtime."
"Business leaders need professional assistance to take full advantage of rapid industry change. Specialized ISP consultants can help them cut costs, increase reliability, move to the cloud and prepare for the future with better Internet service."
"Companies can easily save 30% to 40% or more by finding the right ISP. Often, a business can get two faster, and truly redundant ISPs for less than one dedicated circuit with a high service level agreement (SLA)."
eMazzanti Can Help
eMazzanti's Internet consultants are master agents for the telecommunications and ISP industry, primarily focused on getting cost-effective, reliable, efficient ISP solutions for clients. They have contracts with all of the major Tier 1 and Tier 2 Carriers in the U.S., knowing what products are available in different markets, which products work well and are low cost, high speed and reliable. The consultation costs nothing. The service is carrier agnostic and will secure the most reliable service at the lowest price.
"eMazzanti is a trusted partner, providing and managing all of the network and Internet solutions clients need to grow their business by servicing customers quickly and reliably," stated Feliks Kiliski, eMazzanti Telecommunications Specialist. "Our customers will always be up."
eMazzanti is ready to show business owners and CEOs how to get more Internet for less in a rapidly changing ISP environment. Lower costs, faster speeds and increased reliability make it worth the call. To arrange a free ISP consultation, please contact eMazzanti Technologies at info@emazzanti.net or call 1-866-EMAZZANTI.
Related resource information:
eMazzanti Technologies Improves Ranking Among Top MSP's Worldwide
eMazzanti Technologies Named First Platinum Partner by WatchGuard Technologies
About eMazzanti Technologies
eMazzanti's team of trained, certified IT experts rapidly deliver cloud and mobile solutions, multi-site implementations, 24×7 outsourced network management, remote monitoring and support to increase productivity, data security and revenue growth for clients ranging from professional services firms to high-end global retailers.
eMazzanti has made the Inc. 5000 list five years running, is Microsoft's Partner of the Year and Northeast Region Partner of the Year and a 5X WatchGuard Partner of the Year. Contact: Carl Mazzanti 201-360-4400 or emazzanti.net Twitter: @emazzanti Facebook: Facebook.com/emazzantitechnologies
Download the free article: How to Select an IT Provider here.