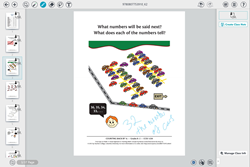 MetaMoJi products have been downloaded and implemented by millions of end-users across the globe
Palo Alto, CA (PRWEB) June 16, 2015
MetaMoJi Corporation, a leading provider of productivity and education support applications, announced today the launch of their global partner programme to help solution providers take advantage of the MetaMoJi's Note, Share and Classroom products.
MetaMoJi is looking for partners that provide technology or business solutions and would like to make more use of technology such as tablets, touch screen, built-in cameras and audio to enhance their offerings. Our products are currently used in the service, financial, construction, engineering, education, pharmaceutical and medical industries, to name a few.
Partners who create content such as education materials or industry templates and would benefit from delivering through a digital platform are also welcomed.
"MetaMoJi products have been downloaded and implemented by millions of end-users across the globe", stated Ben Walshaw, MetaMoJi EMEA Sales Head. "Solutions providers and document creators can now work with our multi-awarding winning team to implement MetaMoJi apps within their own solutions and receive technical and commercial support when taking them to market."
The MetaMoJi suite of business and education applications includes:
MetaMoJi Note, a personal and group productivity tool for taking notes containing rich content such as drawing, photos, voice notes and web pages.
MetaMoJi Share, a real-time document collaboration client that allows managed access to documents with all participants able to see changes taking place in real-time.
MetaMoJi Classroom, a tool for teachers and trainers to manage curriculum content creation and delivery, in addition to managing class structures and student allocations. Teachers can also choose how students can interact with individual pages in learning materials, allowing individual work, group activities and even entire class participation. The teacher can monitor student activities in real-time, locally or remotely. Existing materials can be imported from common document formats.
All MetaMoJi products provide the ability to import common document formats including PDF and Office, a rich editing environment with pens and coloured inks, pre-defined and customisable shapes library, web page capture and document export. Additional features including cloud synchronisation, handwriting recognition, audio capture and centralised IT management are also available. Software clients are available on Windows 8, iOS and Android. Windows 10 versions are also planned for release. The client applications can be downloaded from the App Store for the devices being deployed or installed via side-loading or other deployment methods.
"MetaMoJi products have been used by solution and hardware providers since 2010 to add value to processes and to fill gaps in industry solutions related to touch-screen devices and document management. More recently we have seen educators including schools and universities implementing MetaMoJi products to help their students make the most of supplied technologies and also to attract students through advanced use of technology." stated Kyosuke Tsuda, Global Head of Business Development for MetaMoJi.
Some examples of ways that MetaMoJi products are being used include:
Importing PDF and Office documents directly into the client from the local file system or document management systems, then annotating and signing as if pen and paper. Updated documents can be directly sent to parties or systems through the available API.
Storing templates of common forms and reports in the MetaMoJi cloud hosted Shared Drives so that teams in the field or office can quickly create a new instance (including their own prefilled information if required to save time) that they complete using handwriting or text. Many companies use the ability to take photographs and attach them anywhere in the document (including the ability to add new pages and content on the fly) to capture information directly when on-site and then deliver information back to head office.
Delivering curriculum and learning materials to students, bringing touch-screen and other technologies into the classroom, and introducing solutions for remote / distance learning within existing institutions.
To get more information on joining the partner programme and to discuss details further please contact Ben Walshaw via email, ben@metamoji.com, or visit our website http://business.metamoji.com
About MetaMoJi Corporation
MetaMoJi is a premier application developer offering an advanced suite of products designed to be used by consumers, business and education. MetaMoJi is committed to producing applications that help people perform tasks more efficiently, allow organisations to improve their processes and deliver a consistent user experience across multiple devices and platforms.
Recent awards include a winning place at the 2015 International Business Awards, 2 Envisioneering awards at CES 2014, and Tabby and Appy awards