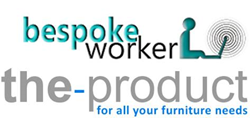 Dudley, West Midlands (PRWEB UK) 22 June 2015
Bespoke Worker Ltd has added Product Now Limited, one of the premier online furniture merchants, under the hood of their trade as a permanent client. Under this hand-shake consensus Bespoke Worker is committed to provide Product Now Limited with online workers to handle their website related tasks which are replying to customers' e-mails and handling their complaints, handling live-chat, product listing and all sorts of website and customer service related tasks.
"In the not so recent past our e-commerce business was dealing with lack of proper customer service and all sorts of bad reviews and complaints were there about us; but by trusting and utilizing the services of the workers provided by Bespoke Worker Ltd, our ratings have improved tremendously and are still improving each day; so we are now in a consensus with them for using their services on a permanent basis, " says Manroop Singh, responsible for handling the managerial and administrative tasks of Product Now Limited.
Bespoke Worker Ltd, utilizes the availability of low-paid, highly qualified work force in India by giving small to medium sized companies an opportunity to recruit employee(s) in India to reduce their costs like the large corporate organizations without having to travel to India and spending money on the recruitment process for the tasks like stock and inventory management, instant e-mail response, website development and maintenance, animation, Google Ad Words, E-commerce etc.
"We offer business of all sizes a unique opportunity to generate tremendous goodwill amongst its customers; by providing online graduate/post-graduate workers to work for them at an affordable amount of £19.95 a day and what makes our business model so unique is that a company can practice corporate social responsibility towards their customers and promote their brand simultaneously," says Pardeep Singh who handles the managerial and administrative tasks of Bespoke Worker Ltd.
Both companies are committed to take the new relationship forward.
About Bespoke Worker Ltd:-
Bespoke Worker; the idea conceived Pardeep Singh provides a timely, trendy and effective solution to the needs of the business establishments of all kinds by providing online full-time workers at a very affordable cost of £19.95 a day. Being a flexible online advantage for businesses of all kinds and sizes it is unique in its own way as companies are able to get the desired result at a low cost. Currently working for DJs, Accountants and E-commerce a qualified employee can be recruited and trained to do whatever the company wants. For more information contact Pardeep Singh at 0121 318 2226 or visit http://www.bespokeworker.com
About Product Now Ltd:-
Product Now; is one of the leading e-commerce business establishment in United Kingdom dealing with furniture of all kinds whether for home or for the garden at a very affordable cost. For more information contact Manroop Singh at 0121 318 8551 or visit http://www.the-product.co.uk