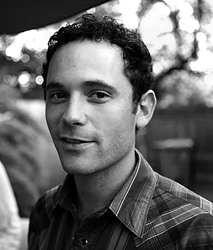 San Francisco, CA (PRWEB) June 16, 2015
Mirus Gallery, located on the top floor of the 540 Howard St. compound, announces its latest exhibit, "Into the Aether," by Portland-based artist, Adam Friedman. The new solo show will open with a reception from 7 to 10 p.m. on Saturday, June 20 and will run through Saturday, July 11.
"I relish the mystery of the natural world, and I'm curious what happens when we view nature through a lens that breaks the rules of our understanding," Friedman said. "I strive to present a moment that defies human intervention in the landscape, and pays homage to the potential in the inexplicable."
In addition to canvas paintings, "Into the Aether" will display multiple 3D-paintings incorporated in an immersive mural installation. Focusing on the universe, the cosmos and the unknown, Friedman's work aims to expand viewer's perspectives beyond his usual earthly tone with this exhibit.
The reception will be open to the public and is complimentary. For more information please visit http://www.mirusgallery.com or call 415-543-3440.
About the artist:
Receiving his BFA from the University of Oregon in 2006, Adam Friedman lives and works in Portland. He went on to receive his MFA from the San Francisco Art Institute in 2008. The artist's work has been shown extensively in numerous exhibitions spanning the Pacific Northwest and Bay Area and has been featured in publications such as BLOUIN ARTINFO, Beautiful Decay Magazine and NY Arts Magazine.
About Mirus Gallery:
Located at 540 Howard St. in San Francisco's Financial District, Mirus Gallery is located at the top of Paul Hemming's eclectic building, which also houses Temple Nightclub and co-working space, ECO-SYSTM. The gallery is a dynamic exhibition space that features a program of contemporary artwork by emerging and mid-career artists in solo and group shows. The gallery is open from 11 a.m. to 6 p.m. Tuesday through Friday and on Saturday by appointment only. For more information, please call 415.543.3440 or visit http://www.mirusgallery.com. Stay up-to-date on news and events on Twitter at @MirusGallery, on Facebook at http://www.facebook.com/mirusgallery and on Instagram at @mirusgallery.
About the company: Temple Entertainment (TEN Inc.) develops, owns & operates the Temple Urban Lifestyle Complex concepts. Housed within the complex are the acclaimed Temple Nightclub & Event Venue, Eco-Systm Coworking Space & Cafe, Ki Lounge, Mirus Art Gallery & Zen City Records along with the headquarters for Prana Catering, Temple Music Group, Temple Music Radio & Recording Studio, Temple TV & the Temple Music Agency.
After 7 years as a successful Top 100 Nightclub & Music Label Temple, led by musician & visionary founder Paul Hemming, is poised for a transformation, taking its well-known sustainable nightlife & music brand to a new level by expanding into an all-inclusive 24/7 lifestyle ecosystem. Temple Entertainment (TEN Inc.) is spearheading this evolution into the Temple Urban Lifestyle Complex.