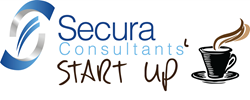 With the variety of topics being covered, advisers will be able to implement our sales tips, tools, and ideas into their practice
(PRWEB) June 20, 2015
The percentage of Americans who listen to podcasts are on the rise according to a report conducted by Edison Research. The report suggests that 45% of Americans now actively listen to podcasts in their free time, an increase of 2% from the previous year. With podcasting becoming an increasingly popular way for businesses to reach an audience, Secura Consultants enters the market with the release of Secura Consultants' Start Up, a series of short, bite-sized videos dedicated to helping advisers position the income protection conversation with their clients.
Every week, the Secura Consultants' team offers videos focused on educating advisers on a number of income and asset protection topics ranging from Underwriting Insights, Advanced Planning, Disability Insurance 101, and more. "With the variety of topics being covered, advisers will be able to implement our sales tips, tools, and ideas into their practice" says Nicole Blodgett, DIA, Vice President at Secura Consultants. "This gives our team and the advisers we work with another great resource to use as we partner with financial professionals, agencies and other organizations."
Matthew Riordan, Senior Brokerage Consultant, views this podcast as being an indispensable tool when working with advisers, saying, "With the shortened format of these videos, we're providing quick and valuable pieces of information for advisers who are always on the move. Instead of reading white papers, advisers can go to our website and watch a two-to-five minute video. I can't wait to hear success stories from our advisers and team members, noting the new business that results from ideas presented in Secura Consultants' Start Up."
Secura Consultants is propelling the income protection industry forward by providing exemplary income protection solutions to today's elite financial professionals across the United States. Watch the first Secura Consultants' Start Up by visiting http://securaconsultants.com/secura-consultants-start-up-complimentary-services-available-to-business-owners/ or contact Russell Hall, Marketing Consultant at Secura Consultants, by phone at (952) 641-5219 or email russell(at)securaconsultants(dot)com to be among the first to receive the newest episodes.