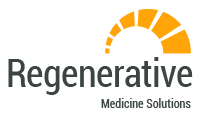 The Lung Institute is able to treat those with lung disease from AAT deficiency using stem cell therapy.
(PRWEB) June 16, 2015
What is Alpha-1-Antitrypsin Deficiency?
Alpha-1-antitrypsin (AAT) deficiency is a genetic disorder that can eventually lead to lung disease. The symptoms take time to develop, and the age at which they start to show varies per individual. Typically, the first signs of the deficiency start to reveal themselves between ages 20 and 50, according to Genetics Home Reference. Early symptoms include: shortness of breath after mild activity, reduced ability to exercise and wheezing. More developed symptoms include: unintentional weight loss, chronic respiratory infections, fatigue and rapid heartbeat at a resting state. Eventually those with the deficiency will likely develop emphysema, a lung disease caused by damage to the small air sacs in the lung, called alveoli.
What is the Reason for the Deficiency?
The AAT deficiency is caused by mutations in the SERPINA1 gene. This gene provides instructions for making a protein called AAT, which protects the body from neutrophil elastase. Neutrophil elastase is a powerful enzyme released from white blood cells to fight infection, however, it can attack normal tissues if not controlled by AAT. When the body doesn't have enough AAT, the neutrophil elastase eventually destroys the alveoli, ultimately causing lung disease.
Who Has AAT Deficiency?
This disorder is most common among those with European ancestry, and it affects about one in every 1,500 to 3,500 people. It is important to note, however, that AAT deficiency is often misdiagnosed as asthma and underdiagnosed among those with chronic obstructive pulmonary disease (COPD).
AAT deficiency is inherited from a person's parents, so if you have the deficiency, it is a good idea for your relatives to get tested as well. MedLine Plus outlines some tests that one can take if they suspect they might have AAT deficiency: AAT blood test, arterial blood gases, chest x-ray, CT scan of the chest, genetic testing or a lung function test.
Why Get Tested?
If you get tested and learn that you have AAT deficiency, you can make lifestyle changes to improve and maintain better health. The Alpha-1 Foundation recommends the following: smoking cessation or choosing to never smoke, avoiding secondhand smoke, avoiding harmful environmental and occupational exposures, avoiding excessive alcohol use and better communication with healthcare professionals on how to take preventative measures for better overall health.
The Lung Institute Can Help those with AAT Deficiency
Many of those with AAT deficiency have experienced improvement or a halt in the seemingly inevitable decline in lung function after undergoing stem cell therapy. The Lung Institute is able to treat those with AAT deficiency using stem cell therapy, thus changing their lives through the innovative technology of regenerative medicine. At the Lung Institute, we recognize the challenges of finding effective and sustainable treatment options for patients who might be suffering from debilitating lung diseases, and we are committed to providing patients with a more effective way to address pulmonary conditions and improve quality of life. Our goal is to help patients breathe easier and bring life back within reach. For more information, visit our website at LungInstitute.com, like us on Facebook, follow us on Twitter or call us today at (855) 313-1149.