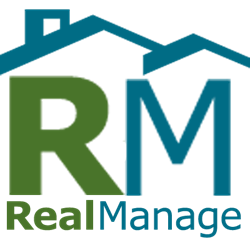 His high level of energy, outstanding leadership skills, and positive attitude have been contagious for our company
Carrollton, TX (PRWEB) June 23, 2015
Christopher D. Ayoub is a distinguished U.S. military veteran. He was named Air Force Cadet of the Year upon graduating from the United States Air Force Academy in 2003, and is also an Operation Iraqi Freedom combat veteran with more than 60 combat missions to his name. Other achievements include: personal invitation to the White House Oval Office by President Bush, Headquarters United States Air Force Academy Company Grade Officer of the Year, a Congressional Record, ADF-C Space Wing Reserve Officer of the Year, and Air Force Space Command Communications and Information Company Grade Officer of the Year.
Ayoub most recently served RealManage as the corporate Executive Vice President. As the Executive Vice President, Ayoub has been selected on multiple occasions to be a key note speaker at industry events, led unprecedented growth for the RealManage North Texas market, and has led many growth efforts for RealManage across the United States.
Prior to joining RealManage, Ayoub held the position of Chief Operating Officer for Pavaso, a leading Real Estate software technology firm where he headed efforts to become one of the first companies to execute a Digital Close Real Estate transaction. Additionally, under Ayoub's leadership, Pavaso was selected by the Consumer Financial Protection Bureau for their national mortgage eClosing pilot.
"Christopher has accomplished many wonderful things for RealManage. His high level of energy, outstanding leadership skills, and positive attitude have been contagious for our company. I am delighted to select him as RealManage's President and know he will be a great asset to RealManage and its continued growth," states Chris O'Neill, Chief Executive Officer.
RealManage is a property management company that specializes in HOA management and condominium management and manages hundreds of community associations in Arizona, California, Colorado, Florida, Georgia, Illinois, Louisiana, Nevada, North Carolina, Oregon, Texas and Washington, including homeowner associations (HOAs), condominium associations, cooperatives, municipal utility districts, luxury high-rises and large master-planned communities. For more information or to request a quote for HOA management or condominium management, visit http://www.realmanage.com or call us toll-free at (866) 403-1588. You may also follow us on http://www.Facebook.com, http://www.Twitter.com , http://www.LinkedIn.com and http://www.plus.google.com.