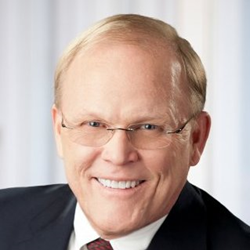 Paramus, N.J. (PRWEB) June 16, 2015
Bruce Linger, registered representative of Lincoln Financial Advisors Corp. (LFA), was named to The Resource Group's 2015 Board of Directors during the group's annual meeting in Las Vegas, Nev. April 28 – May 1. The Resource Group (TRG) is an invitation-only, nationwide network of the top 200 planners within LFA. The goal of TRG is to collaborate, share intellectual capital – including financial planning expertise, resources, networking opportunities, and practice management strategies – and partner with home office executives and committee concierge support to help drive practice growth among advisors across the broker-dealer.
TRG's Board of Directors is composed of chairpersons who lead various committees and subcommittees made up of TRG members and home office partners. These committees deliver ideas and actions critical to the success of LFA advisors and their businesses. Linger will serve as Compliance chair focusing on business conduct and compliance issues affecting the LFA field.
With more than 27 years in the financial services industry, Linger joined LFA in 1997. Prior to joining Lincoln, Linger served as regional vice president with Summit Bank from 1989 to 1997. He recently finished his term as public commissioner of the Middle States Association on Elementary and Secondary Schools, and currently serves on the Executive Board of Patriots Path Council, Boy Scouts of America, and is a trustee of the Metro New York Better Business Bureau of Education and Research Foundation.
Linger earned a degree in bachelor of business administration degree from Roanoke College in Salam, Va. He holds the professional certification of CERTIFIED FINANCIAL PLANNER™ (CFP®) and the Chartered Retirement Planning Counselor (CRPC®) and Certified College Planning Specialist (CCPS™) designations.
Linger's office is located at 61 S. Paramus Road, Suite 425, Paramus, N.J.
About Lincoln Financial Network
Lincoln Financial Network is the marketing name for the retail sales and financial planning affiliates of Lincoln Financial Group and includes Lincoln Financial Advisors Corp. and Lincoln Financial Securities Corporation, both members of FINRA and SIPC. Consisting of approximately 8,500 representatives, agents, and full-service financial planners throughout the United States, Lincoln Financial Network professionals can offer financial planning and advisory services, retirement services, life products, annuities, investments, and trust services to affluent individuals, business owners, and families.
About Lincoln Financial Group
Lincoln Financial Group provides advice and solutions that help empower Americans to take charge of their financial lives with confidence and optimism. Today, more than 17 million customers trust our retirement, insurance and wealth protection expertise to help address their lifestyle, savings and income goals, as well as to guard against long-term care expenses. Headquartered in Radnor, Pennsylvania, Lincoln Financial Group is the marketing name for Lincoln National Corporation (NYSE:LNC) and its affiliates. The company had $218 billion in assets under management as of December 31, 2014. Learn more at: http://www.LincolnFinancial.com. Find us on Facebook, Twitter (@lincolnfingroup), LinkedIn and YouTube. To sign up for email alerts, please visit our Newsroom at http://newsroom.lfg.com.