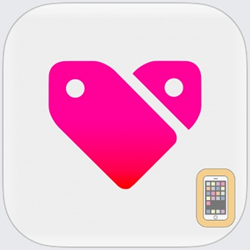 (PRWEB) June 16, 2015
"Haku" was featured on NewsWatch as part of its monthly AppWatch, which takes a look at the latest and coolest applications on the market for iOS, Android, and Windows. Joe Toohey, the host of AppWatch and technology expert, conducted the app review and shared with viewers how this app allows users to find content they're interested in and filter content that doesn't.
News apps and websites are becoming increasingly popular. People can get up-to-the-minute information right in the palm of their hand. But with that convenience comes the added headache of an overwhelming amount of information. Well, people can now choose what news they want to pay attention to with Haku.
The Haku application is based on an intelligent tagging engine. Users start using the app by selecting tags that they're interested in, combining tags like fashion or film with topic tags like Apple Watch and climate change. These tags are added in the user's favorite New Sources and Haku aggregates content based on the tags.
If there's topics that the user doesn't want to see in their news mix, they can quickly create a filter to hide topics they don't want to see. So, for example, a user can filter out all news relating to the Kardashians out of their feed.
Haku gives users complete control of their news. It's free to download for iOS, Android, and it's available in any browser.
To learn more, visit http://haku.la today.
About NewsWatch
NewsWatch is a weekly 30-minute consumer oriented television show that airs on the Discovery Channel and ION Network. NewsWatch regularly features top technology products and services, mobile applications for iOS, Android, and Windows devices, unique and beautiful travel destinations around the world, health and medical tips, and entertainment interviews on the show. NewsWatch airs on the Discovery Channel at 7:00 – 7:30 AM ET/PT.
NewsWatch is located in the greater Washington, DC area and has been on air for over 25 years. For more information or to watch the most recent episode, visit http://newswatchtv.com/appwatch.html.