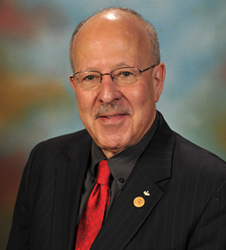 At FRM, our solutions help franchisors better protect, nurture, communicate and engage the leads that they have invested so much to secure and assure that they can better achieve the sustainable growth they're seeking - Stan Friedman
Atlanta, GA (PRWEB) June 17, 2015
The summer has just begun, but things have been heating up for awhile at FRM Solutions, the nation's premier franchise relationship management company. In the midst of a busy trade show season, Stan Friedman, FRM's President, recently announced four brand new client engagements with the Moran Family of Brands, AdvantaClean, Williams Chicken and Self Esteem Brands (better known as Anytime Fitness and Waxing the City) that will allow FRM to hit the International Franchise Expo (IFE) floor with a full head of steam later this week.
These companies join a growing roster of clients who have engaged FRM Solutions as the best in class when it comes to franchise relationship management. And according to Friedman, with the help of these and others viewing their tools and solutions, FRM is no longer franchising's best kept secret. A calendar full of appointments already scheduled during the IFE show June 18-20 in NY attests to that.
"We are thrilled to be working with dozens of franchise companies who are serious about managing and nurturing their leads each and every day," said Friedman. "With FRM's Microsoft-powered Dynamics CRM and SharePoint platforms in their arsenal, these companies have been able to execute efficient and cost-effective franchise development strategies that exceed their expectations...and they're sharing their stories. Thus, the secret is out and we look forward to engaging with hundreds of other franchise executives at the IFE show who are eagerly searching for similar results."
FRM Solutions sponsors the IFE to interact with the hundreds of franchise development executives in attendance and show them how they can better manage and engage with the prospects for franchises that they will capture from this powerful expo.
"Many franchise companies report disappointing and underwhelming results despite significant investments on events, sponsorships, mailing lists, and/or other lead generation tools. That could all change with much smaller investments in lead management. Franchise companies should manage their leads like treasure," said Friedman. "All companies are focused on making more money and finding the next prospect, but are not paying enough attention to the treasure they already possess - the leads they already have. At FRM, our solutions help franchisors better protect, nurture, communicate and engage the leads that they have invested so much to secure and assure that they can better achieve the sustainable growth they're seeking."
For more information about FRM Solutions, please visit frmsolutions.com.
###
About FRM Solutions:
Based in Atlanta, GA, FRM Solutions offers franchisors the ability to better manage their relationship with prospective and existing franchises through a customizable customer relationship management (CRM) software tool. FRM Solutions is built on the industry's leading Microsoft Dynamics CRM and SharePoint platform. The platform is supported by a worldwide network of Microsoft partners –making the software solution more flexible for franchisors. FRM Solutions has successfully completed dozens of CRM deployments over the years and is a proud member of the International Franchise Association Supplier Forum, a Microsoft Gold Certified Partner, and a past nominee for Gartner's CRM Excellence Award.
For more information about FRM Solutions, please visit frmsolutions.com.