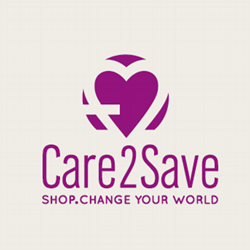 10 pairs of Hunter wellies bought through Care2Save can raise up to £90 for charities
(PRWEB UK) 18 June 2015
The Care2Save website can be used as a one-stop shop for all festival needs with more than 2,000 high street retail partners - from Very to Go Outdoors, Boots to Topshop. Over 13 million products can be bought through Care2Save and 100% of every commission earned from sales will remain within the charity sector. 80% goes to any registered charity of the shopper's choice and the remaining 20% goes to the Care2Save Charitable Trust, all of which goes directly to hospice care in the UK.
There are more than 220 hospices in the UK, which care for around 360,000 people each year. Collectively, local charitable hospices need to raise £1.8 million every day from their local communities to fund the care they provide.

UK, music festivals are attended by over 6m people per year and the average pre-festival spend is £230.
10 pairs of Hunter wellies bought through Care2Save can raise up to £90 for charities.
Here are a few examples of products that festival-goers can purchase through Care2Save:
Yellowstone Wigwam
This Yellowstone wigwam shaped tent can be pitched in minutes, sleeps four people and provides plenty of living space. It comes with pre-attached Guy lines, includes a top vent for ventilation and taped seams to keep the wind and rain out.
Tent: £99.00
Shop Very through Care2Save and raise up to 10% for charity.
Hi Gear Camping Chair
It may be designed for the kids but this Hi Gear animal camping seat also makes a great festival chair! If the animal style doesn't do it for you, there are plenty more sensible chairs to choose from at Go Outdoors.
Animal Camping Chair: Discount card price, £8.97 (RP £14.00)
Shop Go Outdoors through Care2Save and raise up to 7% for charity.
Miss Selfridge Accessories
Miss Selfridge has a great range of accessories to go with any festival outfit. So good in fact, it's hard to pick just one.
Hat: £20.00 (Was £25.00)
Artisan bangle pack: £9.37 (Was £12.50)
Sunglasses: £8.00 (Was £10.00)
Shop Miss Selfridge through Care2Save and raise up to 10% for charity.
Oxfam Vintage Scarves
Oxfam stocks some gorgeous vintage scarves – each with their own unique pattern. The best bit about shopping these scarves is that the purchse supports Oxfam, the chosen charity AND the Care2Save Charitable Trust.
Scarves: £3.99 – £90.00
Shop Oxfam through Care2Save and raise up to 100% for charity.
Mi-Pac Bumbag
With all that shape throwing going on, festival goers be needing their hands free. A bumbag is the perfect way to keep essentials safe and at the ready. Whether it's the more discreet, black bumbag or the stand out gold metallic colour, Topshop has it covered.
Bumbag by Mi-Pac: £17.00
Shop Topshop through Care2Save and raise up to 8% for charity.
Superdrug Travel Bottles
As well as offering a huge selection of miniature travel toiletries, Superdrug also sells these empty travel bottle sets which are perfect if for holidays and taking toiletry essentials to festivals.
Travel Bottle Set: £3.99
Shop Superdrug through Care2Save and raise up to 2% for charity.
Hunter Wellies
While everyone stays positive and hopes that it doesn't rain that doesn't mean that there won't be mud. And lots of it. Stick on a pair of Hunter wellies on and keep those toes dry!
Hunter Original Contrast Midnight: £60.00 (Was £100)
Shop Office through Care2Save and raise up to 8% for charity.
Portable Shower
Don't be a smelly festival goer anymore! This portable shower can run off batteries or a car cigarette, it's easy to transport and is simple to set up. Phew.
Portable Shower: £19.95 (Was £24.95)
Shop Gizoo through Care2Save and raise up to 7% for charity