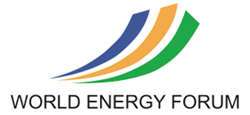 NEW YORK CITY, NY (PRWEB) June 17, 2015
The inaugural World Energy Youth Forum (WEYF) will be held in New York City on October 20 – 22, 2015. Venues under consideration include Columbia University, Madison Square Garden, the United Nations Headquarters, and Yankee Stadium. The first event of its kind, the conference brings together students from around the world to discuss the future of energy, development, water, and the environment.
Delegates from all 193 United Nations member states are invited to exchange their ideas and engage with a distinguished panel of energy experts, government officials, and business leaders, who will be on hand to unveil the latest innovations and developments in their fields.
On the World Energy Youth Forum agenda are roundtables on transport efficiency and women and energy, an interactive New York City case study, and a day of student presentations and awards for the International Energy Ideas Competition. The entire campus community is invited to participate in the conference and Ideas Competition, from performing arts students and conservationists to scientists and entrepreneurs. The occasion will conclude with a star-studded benefit concert.
Prof. Harold Hyunsuk Oh, President of World Energy Forum, said:
"World Energy Youth Forum is founded on the conviction that engaging and empowering young people is the only way to create a sustainable world. It is about starting conversations and forging relationships across national borders, uniting around the goal of energy for all."
"This is a decisive opportunity for our youth to shape the future of humanity and to network with their peers across the globe. We all look forward to an exciting conference."
The three-day event coincides with the run up to World Energy Day on October 22. It will also help to set the agenda for World Energy Forum 2015, a gathering of national and business leaders taking place in China on November 19 – 21.
World Energy Youth Forum (WEYF) is a preeminent international platform for global youth delegations representing the finest young minds in the fields of energy, development, water, and the environment. WEYF inspires and empowers the world's youth to become ambassadors for a sustainable future.