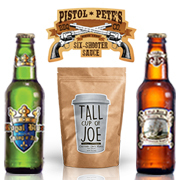 Lancer Label's mid-year brochure enhances our already robust selection of offerings with new products, enhanced capabilities and the tools our distributors need to craft integrated brand campaigns
Omaha, NE (PRWEB) June 18, 2015
Lancer Label is pleased to announce the launch of its mid-year selling brochure, which highlights additional products, expanded capabilities and reduced prices. Thanks to these new offerings, distributors will be able to more easily expand their sales into vertical markets that they may not have previously considered.
Expanded Product Listings and Low Prices Set Lancer Label Apart
In the past, die charges tended to act as a deterrent for distributors considering branching out into providing custom labels of all shapes and sizes. Thanks to Lancer Label's new laser cut labels, distributors can enjoy unlimited design possibilities without having to contend with the prospect of die charges.
Additionally, distributors can benefit from Lancer Label's enlarged custom product listings, which now include branded packing tape and barricade tape. With these products in their arsenals, distributors are well-positioned to provide their customers new ways to expand their brands.
Lancer Label's mid-year selling brochure also features specialty products that allow distributors to offer an integrated marketing campaign. Distributors that partner with Lancer Label will be able to provide all the necessary tools to deliver high-end brand experiences that connect product packaging with promotions and physical space.
No Substitute for Experience
Lancer Label pours its more than 50 years of expertise into each and every one of its custom label solutions to ensure its distributor clients can meet their customers' needs, grow their businesses and deliver great value in the process.
"Lancer Label's mid-year brochure enhances our already robust selection of offerings with new products, enhanced capabilities and the tools our distributors need to craft integrated brand campaigns," said Fred Nelson, vice president of sales at Lancer Label.
Lancer Label's seasoned representatives are ready and waiting to answer questions and present innovative sticker and label solutions at every turn.
About Lancer Label:
With over 50 years of experience in the label industry, Lancer Label is dedicated to providing distributors quality label solutions from a supplier they can trust. Lancer Label offers the gold standard customer experience, quality products and versatile printing capabilities all at a great value. We make selling labels easy! For more information and to place orders online, visit LancerLabel.com. For the latest news and labeling promotional offers, find Lancer Label on Facebook, LinkedIn, Twitter and Google.