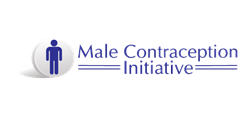 A new male contraceptive can't get here fast enough.
Durham, North Carolina (PRWEB) June 23, 2015
It's been 55 years since the Pill for women came to market in the US. The male contraceptive pill is long overdue. That's why Male Contraception Initiative (MCI) is launching its crowdfunding effort on Indiegogo, which is now live. MCI is the only organization in the US—and perhaps in the world—whose primary purpose is to promote the development of new male contraceptives.
MCI recruited a review committee of experts in the field and asked male contraceptive researchers to send in grant proposals. MCI's expert review committee recommended a proposal by Dr. Gary Flynn, along with his collaborators at Stanford University.
Dr. Flynn's team is targeting a protein that is virtually unique to the testes. And its function appears critical to the proper production of sperm. The drug is in early stages, but its selectivity and nonhormonal nature suggests a low risk of side effects.
Stanford already has animal studies underway to help prove the concept. The next step is to use the current drug design as a template to create a more potent and effective form. Flynn's team has already begun work to design a first series of modifications of the lead compound.
A safe and highly effective, reversible male contraceptive is needed now. Unplanned pregnancies come with serious consequences for men, women, and children. In the US, half of all pregnancies are unplanned, and nearly half of the unplanned pregnancies occur in couples using a contraceptive. A new male contraceptive can't get here fast enough.
Despite myths to the contrary, both men and women would welcome new male contraceptives. Advances in biotechnology and the pharmaceutical sciences make now a great time to get things moving.
The expectation is that the campaign's success will inspire larger donors, which is how the female Pill was funded. The Indiegogo campaign page is now accepting contributions