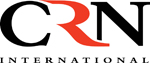 The $17 billion in radio ad spending has not been lost on marketers.
New Haven, CT (PRWEB) June 17, 2015
Chief Marketer magazine has documented CRN International's non-traditional approach to radio marketing in a post on http://www.chiefmarketer.com that details two specific case studies.
The Chief Marketer story shows the power of effective radio marketing and how CRN addressed particular market challenges for both Mother's Cookies, a Kellogg Company brand, and Access Health CT. It also references the Radio Advertising Bureau for pegging ad spending on radio and other forms of audio advertising at greater than $17 billion.
The website serves chief marketing officers and reaches 50,000 visitors monthly.
In the case of Mother's, CRN literally brought the character of "Mother" to life to help boost sales.
"I wanted to test the possibility of using radio to turn around by reconnecting consumers with the brand in a way not usually seen in my product category,'' said Colleen Chorak, senior marketing director, Kellogg Cookie Portfolio, which includes Mother's.
For Access Health CT, CRN used real-people testimonials and other tactics to drive healthcare enrollment.
"For us, it was a more creative way to say the same thing as we would with normal radio ads, but the approach was more real, human, relevant, and got people to pay attention," said Access Health CT marketing director Andrea Ravitz in the article. "Our message filtered through their experiences."
About CRN International
CRN International has more than 40 years of experience in not only planning and buying radio, but in pioneering new strategies and approaches that give clients significant competitive advantages. Marketing solutions are based on a combination of art, science, history, intuition, market intelligence, and—most importantly—the business objectives of clients, some of the world's most well-known brands. The company is headquartered in Hamden, CT, with offices in New York, Minneapolis, Detroit, and Hershey, PA.