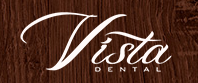 Vancouver, WA (PRWEB) June 16, 2015
Dr. Don Kim with Vista Dental recently learned more about new technology associated with dental implants and a variety of other dental procedures by attending the Pikos Institute Course. The course name was Guided Full Arch Immediate Implant Reconstruction – Same Day Teeth®. This course provided useful information that every dentist in Vancouver, WA, should know regarding the advantages of Same Day Teeth® and various techniques to assist in the successful implementation of the procedure.
As a respected dentist in Vancouver, WA, Dr. Kim is proud to have recently attended the renowned Pikos Institute Course. This course included large amounts of information regarding full arch immediate implant reconstruction and techniques associated with the Same Day Teeth® dental implants. Patients who require implants for multiple teeth now have the option of receiving the highly successful Same Day Teeth® treatment option from Dr. Kim's practice. Dr. Kim learned how the procedure is performed, but he also learned how to explain the various advantages of the treatment option to patients who are suffering from the discomfort that missing teeth often cause.
Course objectives included learning how to perform the entire procedure, understanding the digital aspects of the surgical and restorative process, as well as approaching reconstruction from a laboratory standpoint. Dr. Kim also learned how to compare the advantages of the Same Day Teeth® treatment option with the All-On-4® treatment option, which is also commonly used for the replacement of multiple teeth. Armed with the knowledge obtained during this 3-day course, Dr. Kim can now provide his patients an alternative to traditional dentures or multiple single implants. Implant-supported prosthesis is an affordable way for patients to replace their full arch, so that they may enjoy a more functional and attractive smile.
Dr. Kim invites all patients with multiple missing teeth to find out more about dental implants versus implant-supported denture systems, such as Same Day Teeth®. Patients who are looking for a qualified dentist in Vancouver, WA, to give them implant-supported dentures are invited to call Dr. Kim's dental office and schedule an appointment at their earliest convenience.
About the Practice
Vista Dental is a general practice offering personalized dental care for patients in Vancouver, WA. Dr. Don Kim and his team bring over 50 years of dedication and excellence to the practice, and are committed to providing patients with the latest in technology and dentistry techniques. Dr. Kim is a graduate of Loma Linda University School of Dentistry and is recognized by his peers as one of the Top Dentists in the Vancouver/Portland Metro area. He has dedicated his career to providing the best care that dentistry has to offer. Dr. Kim believes in continuing education, and has completed extensive and ongoing dental implant training as well as courses in full-mouth cosmetics and restoration. Dr. Kim is an active member of the American Dental Association, Kois Center, American Academy of Periodontology Associate Member, American Academy of Cosmetic Dentistry and American Academy of Implant Dentistry, among others. To learn more about the services offered at Vista Dental, please visit their website, http://www.myvistadental.com or call (360) 339-4382 to schedule an appointment.