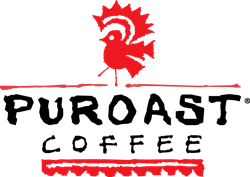 Puroast's special coffee with its combination of rich, smooth flavor and low acid, high-antioxidant attributes make the company an excellent sponsor for BattleFrog.
(PRWEB) June 17, 2015
Puroast®, the coffee with a uniquely rich, smooth taste, much lower acid and an antioxidant boost, will be sharing its great tasting coffee with obstacle course racing fans this weekend when the BattleFrog Navy SEALs bring their OCR series to the Tri-State region.
Founded and designed by former U.S. Navy SEALs, the BattleFrog series was created as a tribute to our nation's military and to help people learn about the work Navy SEALs do in protecting our great nation. Their family friendly events feature challenges that enable racers to push themselves beyond their personal physical limits.
BattleFrog Tri-State will be held on Saturday, June 20, 2015 at Old Bridge Township Raceway Park, 230 Pension Rd., Englishtown, New Jersey. Events get underway at 7:30 a.m. and continue throughout the day.
"We are thrilled to be sponsoring the BattleFrog series and introduce obstacle course racing fans to our products," said Kerry Sachs, founder and CEO of Puroast. "BattleFrog events are a unique fitness experience that we find well-suited to giving people throughout the country the chance to try Puroast coffee and learn about its unique qualities."
The BattleFrog and Puroast creative teams have collaborated on a one-of-a-kind obstacle, the "Mounds of Grounds™", where mud/dirt dunes will be covered in ground Puroast coffee.
"Our guys think Puroast's House Blend will lend a particular quality to this experience," said Sachs.
"Puroast's low acid level and antioxidant boost makes it especially appealing to obstacle course racers," said Chris Bates, BattleFrog's Partnership Director. "Its great taste has earned it a thumbs up from participants, volunteers, and most importantly, our field team members throughout the country."
"Puroast's combination of rich and smooth, gourmet quality and health attributes sets it apart from other brands", said Puroast® CEO Kerry Sachs. "We were fortunate to learn about this roasting from coffee growers in Venezuela, and bring their excellent brew here to the United States."
For more information about BattleFrog and to register for a race near you visit http://www.BattleFrogseries.com.
Puroast sells its products in supermarket stores across the country including Kroger, Whole Foods, Publix, Walmart, Albertson's and Stop & Shop as well as online at Amazon.com and Puroast.com.
-30-
About Puroast
Puroast is the Grower's Coffee™ - coffee with a uniquely rich, smooth taste, much lower acid and an antioxidant boost. Puroast is distributed throughout the United States by major retailers including Kroger, Walmart, Publix, Stop & Shop, Giant, Hannaford and Whole Foods. Purchase Puroast online at Amazon and http://www.puroast.com. For more information about Puroast visit http://www.Puroast.com, http://www.facebook.com/PuroastCoffee or follow @puroastcoffee on Twitter and Instagram.