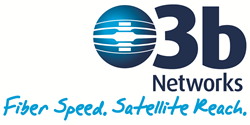 Dili, Timor-Leste and St. Helier, Jersey, Channel Islands (PRWEB) June 17, 2015
A little more than a year ago, Timor Telecom was faced with an extreme competitive challenge. Timor-Leste, a young developing country with just over 1 million people, is served by 3 mobile network operators (MNOs), the oldest being Timor Telecom.
Timor Telecom, offered 2G voice and data service connected internationally by traditional geostationary satellites (GEO) while one of its competitors had access to an undersea fiber cable from Indonesia. GEO satellites have brought communications connectivity to remote locations for decades, but because they orbit 36,000km above the earth the roundtrip time to reach the satellite and return produces a latency of about 800msec. That length of latency is significant, perceptible on a voice call and especially degrading the user experience quality on data connections for web browsing, video streaming or cloud-based applications.
In July 2014, Timor Telecom launched new services over the O3b Networks satellite constellation. O3b satellites are a new breed of High Throughput Satellite (HTS) that orbit at just 8000km above the earth, dramatically reducing the latency to less than 150msec and improving the end-user experience.
"Suddenly, everything changed," said Timor Telecom CTO, Gerardo Carrilho Ângelo. "Customers who were quite critical of our service called to ask what we had done because Timor Telecom's internet was way better. Users could play not just one, but multiple HD videos smoothly without stopping, web surfing was a smooth and pleasant experience and gamers could really compete with friends in countries with state of the art consumer broadband."
In the year since Timor Telecom launched O3b services, Timor Telecom has launched highly competitive 3G services, increased customer satisfaction and decreased churn. Businesses, institutions, schools and international aid agencies have benefited from improved access to the entire digital world.
Manuel Capitão Amaro, CEO of Timor Telecom, said "Using O3b to connect Timor-Leste to the global internet backbone eliminated a major competitive disadvantage for us and leveled the playing field. For our business and consumer customers, it brought them digital parity with the connected world."
About O3b Networks Limited
O3b Networks Limited is a global satellite service provider operating a next-generation satellite network for telecommunications operators, Internet service providers, enterprise and government customers in emerging markets. The O3b system combines the global reach of satellite with the speed of a fiber‐optic network providing billions of consumers and businesses in nearly 180 countries with low‐cost, high‐speed, low latency Internet and mobile connectivity. O3b Networks' investors include SES, Google, Liberty Global, HSBC Principal Investments, Northbridge Venture Partners, Allen & Company, Development Bank of Southern Africa, Sofina, Satya Capital and Luxempart. O3b Networks is headquartered in St. Helier, Jersey, Channel Islands.
About Timor Telecom
As the largest telecommunications operator in Timor-Leste, Timor Telecom has operated for 12 years, servicing more than 600 thousand clients – it has built up its position as a sound and dynamic company that has gone through various challenges and has always supported the Timorese people since the restoration of independence. TT is today the undisputed market leader, with a more mature, better quality, capable and reliable network covering all districts in the territory and reaching over 94% of the population of Timor-Leste with voice and Internet services. .